Spider-Man Staying In The MCU As Marvel And Sony Made A Deal
The most heartbreaking news we've heard this year that can top Miley Cyrus and Liam Hemsworth divorce is the breaking of the partnership between Sony and Marvel to let Spider-Man stay. Fan across the world kept telling both to somehow work a way out.
Because while Sony has done Tom Holland well, he's also an integral part of the Marvel Studios.
But now he's back! Spidey is back on board!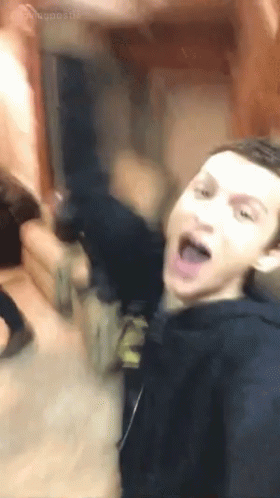 Yes, long story short, the agreement was signed on Thursday night between Sony Pictures and Marvel Studios. A third film to the sequel of 'Spider-Man: Far From Home' will continue playing in continuance to the Marvel world.
Disney wanted both sides to provide 50/50 in financing the movie and Sony wants Marvel to receive 5% of the gross income as to how it's always been. The new agreement has given Disney and Marvel the first 25% dollars which they will get regardless whether the movie flopped or succeeded. We doubt it'd flop though.
Disney will still retain their merchandising rights but will provide Feige's ability in producing movies as well as a quarter of the financing cost. Sony will only need to lend their rights of Spider-Man and Tom Holland.
The film will be scheduled to come out on July 16th, 2021. As always, Amy Pascal and Pascal Pictures will produce the movie as it always had for the previous two.
Feige released a statement after the agreement became known, "I am thrilled that Spidey's journey in the MCU will continue, and I and all of us at Marvel Studios are very excited that we get to keep working on it. Spider-Man is a powerful icon and hero whose story crosses all ages and audiences around the globe.
"He also happens to be the only hero with the superpower to cross cinematic universes, so as Sony continues to develop their own Spidey-verse you never know what surprises the future might hold."
Chief communications officer of Sony Pictures Entertainment, Robert Lawson, also gave his comment, "We have had a great collaboration over the last four years, and our mutual desire to continue was equal to that of the many fans. We are delighted to be moving forward together."
And enjoy this very adorable deleted scene of MJ and Parker. We never knew why it got deleted.