Entertainment
Need A 'Star Wars: The Rise of Skywalker' Review Without Spoilers? Here You Are!
Oh, no… It's the end.
Star Wars saga is finally reaching its end and we're getting all nostalgic on what we were first awed by its first movie in the 1970s. Remember all those fake dolls and setups the crew had to make by hand? CGI effects these days look so much better, but can't deny how those times had their own charms.
'Star Wars: The Rise of Skywalker' has been viewed by some at this point before its theater release on December 20. But who the hell wants to be spoiled before Christmas? So, here are Greenlemon's compilation of those reviews minus the spoilers!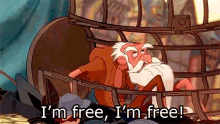 Well, with all these awesome reviews, pretty sure fans will definitely be left loving and missing the saga already. Have you set your weekend free? Got your tickets to the premiere of the show already? The last movie that ends the saga, 'Star Wars: The Rise of Skywalker' is airing on December 20, this Friday.
Fans can also watch their spin-off, 'The Mandalorian' currently airing exclusively on Disney+.