Celebrity
Who is Lupita Nyong'o Now Dating After Breakup From Selema Masekela?
Joshua Jackson and Lupita Nyong'o have been spotted out together after their respective splits.
Lupita Nyong'o, the talented actress, has recently made headlines with news about her personal life. The 40-year-old Oscar winner announced her separation from her boyfriend, Selema Masekela, on Instagram. Lupita used this opportunity to not only share her own experience but also to encourage her followers to confront their pain and address personal truths. But in a twist of events, Lupita Nyong'o has been spotted attending a concert with actor Joshua Jackson in California.
However, it's important to note that they were part of a larger group, and there were no romantic displays between them. Lupita Nyong'o and Joshua's outing has sparked curiosity among their fans, especially considering the timing of Lupita's recent breakup. Notably, Joshua is currently going through a divorce from his ex-wife, Jodie Turner-Smith. While Lupita's relationship status has been a topic of interest, not much is known about her past relationships, but her recent breakup with Selema Masekela has certainly caught the attention of her fans.
Lupita Nyong'o confirms breakup via a statement on Instagram
Lupita Nyong'o and Selema's split came as a surprise to many, as they had been in a relationship for a significant period. As for Joshua Jackson, he has been making headlines for his divorce from Jodie Turner-Smith. The actor, known for his roles in popular TV shows like "Dawson's Creek" and "The Affair," has been seen attending events and concerts, including the one with Lupita, as he navigates life post-divorce. While there is speculation about his relationship with Lupita, there is no confirmation of any romantic involvement between them. Amid all the speculation surrounding Lupita's love life, it's important to remember her incredible accomplishments as an actress.
Lupita has not only won an Academy Award for her role in "12 Years a Slave" but has also been praised for her performances in films like "Black Panther" and "Us." She has become a role model for many aspiring actors, and she has used her platform to advocate for diversity and representation in the entertainment industry. While Lupita's personal life may be making headlines, it's her talent and activism that truly defines her. Her inspiring journey in the film industry has garnered her critical acclaim and a dedicated fanbase.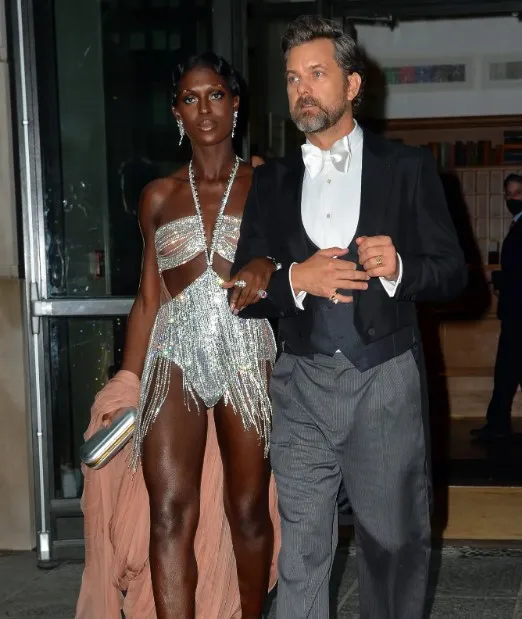 Lupita continues to be a force to be reckoned with, using her platform to address important social issues and champion change. As for Joshua Jackson, he has had a successful career in both television and film. From his breakout role as Pacey Witter in "Dawson's Creek" to his recent appearances in shows like "Little Fires Everywhere," Joshua has proven his versatility as an actor. While his personal life has been in the spotlight due to his divorce, it's his talent and dedication to his craft that has indeed made him a respected figure in the industry.
Read Next