Entertainment
What Happened To Good Bones' Austin Aynes?
Austin Aynes joined Mina Starsiak Hawk and Karen E. Laine for many incredible home renovations.
If you're a fan of the hit home renovation show 'Good Bones,' you may be wondering about the whereabouts of Austin Aynes. He was an integral part of Mina Starsiak Hawk's team. But what happened to him? Is he still working with Mina? Aynes became a familiar face on Good Bones as one of Mina's right-hand men, bringing his expertise to every project; however, as the show progressed, viewers started to notice Austin's absence. So, what's the story behind it?
While there hasn't been an official announcement regarding Austin Aynes' departure from Good Bones, it seems that he has moved on to pursue other opportunities.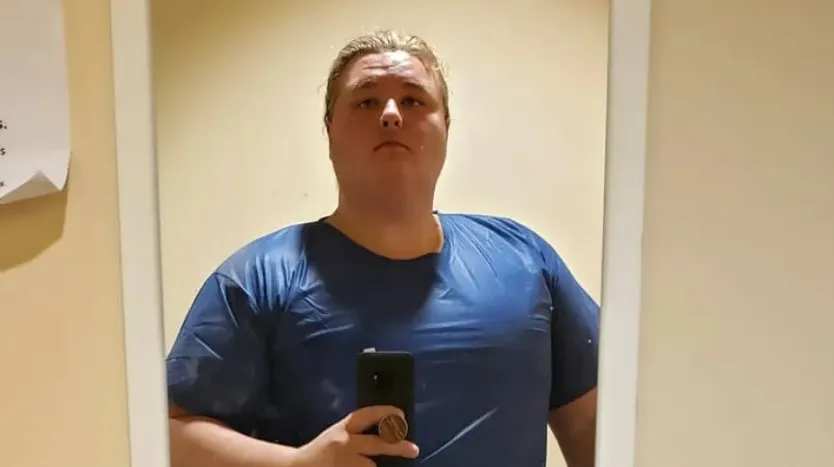 "I'm mostly the bookkeeper now, and I deal with all the city communications," Aynes told HGTV. "I also get thrown into small-scale projects with Karen, plus fill in here and there on handyman status." As with any television show, changes are bound to happen, and cast members may choose to explore different career paths. Austin's departure may have been a personal decision to explore new ventures or focus on other aspects of his life.
Despite Austin's absence, the legacy of his hard work and contributions to 'Good Bones' lives on. The chemistry between Mina and her team remains strong, but then, in August 2023, Mina reportedly announced during her "Mina AF" podcast that Good Bones was ending after season 8. In the final episode, the show's cast watched as Tad Starsiak got engaged to Anna Spiars in his new home. While it was a touching ending to the series, many questions were raised about whether or not Austin would remain a member of the Two Chicks and a Hammer team.
As for Austin's current whereabouts, he has been relatively low-key since leaving 'Good Bones.' In another podcast episode in October 2023, Mina revealed that Austin was no longer a Two Chicks and a Hammer employee. The bombshell came after she decided to downsize her team, close her retail store, and put her company's headquarters on the market. With helping out with the demo, Austin Aynes was a huge asset in several other areas on Good Bones.
FAQs
What happened to Austin Aynes from 'Good Bones'?
Austin Aynes, known for his role on 'Good Bones,' has left the show.
Is Austin Aynes still working with Mina Starsiak Hawk?
In October 2023, Mina revealed that Austin was no longer a Two Chicks and a Hammer employee.
Why did Austin Aynes leave 'Good Bones'?
The exact reasons behind Austin Aynes' departure from 'Good Bones' have not been disclosed.
Read Next