News
UNESCO Youth Forum: SEVENTEEN To Give Speech, And Perform
On 14 November, SEVENTEEN will take part in a special session at the UNESCO Forum.
Seventeen is set to make history as the first K-pop group to address the 13th UNESCO Youth Forum at the UNESCO headquarters in Paris on November 14 at 7 p.m. (Paris time) while also delivering a live performance. At the event, the 13-member group will take part in a special session, presenting a speech for approximately one hour. The UNESCO Youth Forum is a biennial event that coincides with the UNESCO General Conference, offering a platform for young representatives to exchange ideas and experiences regarding the challenges confronting the younger generation.
Seventeen's participation in a full session at the UNESCO event marks a historic moment for the K-pop group.
In their address, the band will reportedly convey a message centered around solidarity among the youth and the transformative power of education to shape the future of both young people and the planet. Drawing from their individual experiences, the members will also put forth suggestions for the roles young individuals can play in fostering sustainable development. Since their debut in 2015, Seventeen has been a source of inspiration, promoting a positive message through their music. Their remarkable journey has seen them evolve into a leading K-pop act, consistently selling over 10 million album copies annually.
Their journey to this historic moment has been filled with hard work, perseverance, and a deep connection with their fans, known as Carats. Their music, characterized by impressive choreography and heartfelt lyrics, has won millions around the world. The band's unique blend of pop, hip-hop, and R&B has earned them numerous accolades. Meanwhile, the UNESCO Youth Forum is an ideal platform for SEVENTEEN to engage with young people from different countries and backgrounds. The band's message will no doubt be found relatable.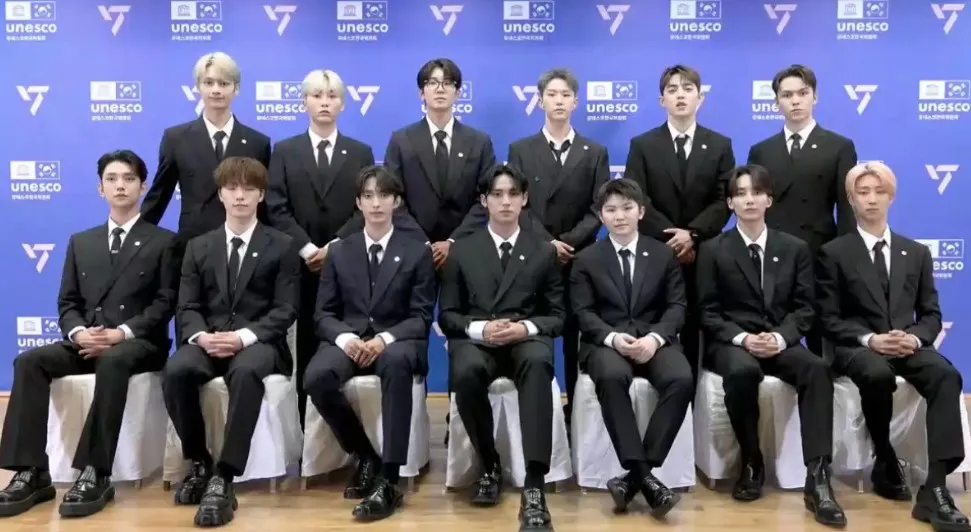 The exclusive session at the UNESCO Youth Forum not only highlights SEVENTEEN's achievements but also sheds light on the impact of K-pop on youth culture and its ability to promote unity and understanding. The band's positive influence on their fans, particularly young people, cannot be underestimated. By sharing their own stories of growth and resilience, SEVENTEEN has become role models for aspiring artists and a source of strength for their fans. For now, fingers crossed, as fans can't wait to see them at the Youth Forum.
Read Next