Movie
The Equalizer 3: Where To Watch The Denzel Washington's Vigilante Film
You can stream the movie The Equalizer 3 through Netflix, HBO Max or more options.
Prepare for a globe-trotting showdown as Denzel Washington's time-conscious avenger expands his horizons at the conclusion of the blockbuster action epic. But can Robert McCall confront the ruthless Sicilian mafia and emerge unscathed? As we delve into the world of Equalizer 3, we'll explore the reunions among the cast and dissect McCall's escalating body count in his relentless pursuit of justice.
Table of Contents
Equalizer 3: How Many Equalizer Films Are There So Far?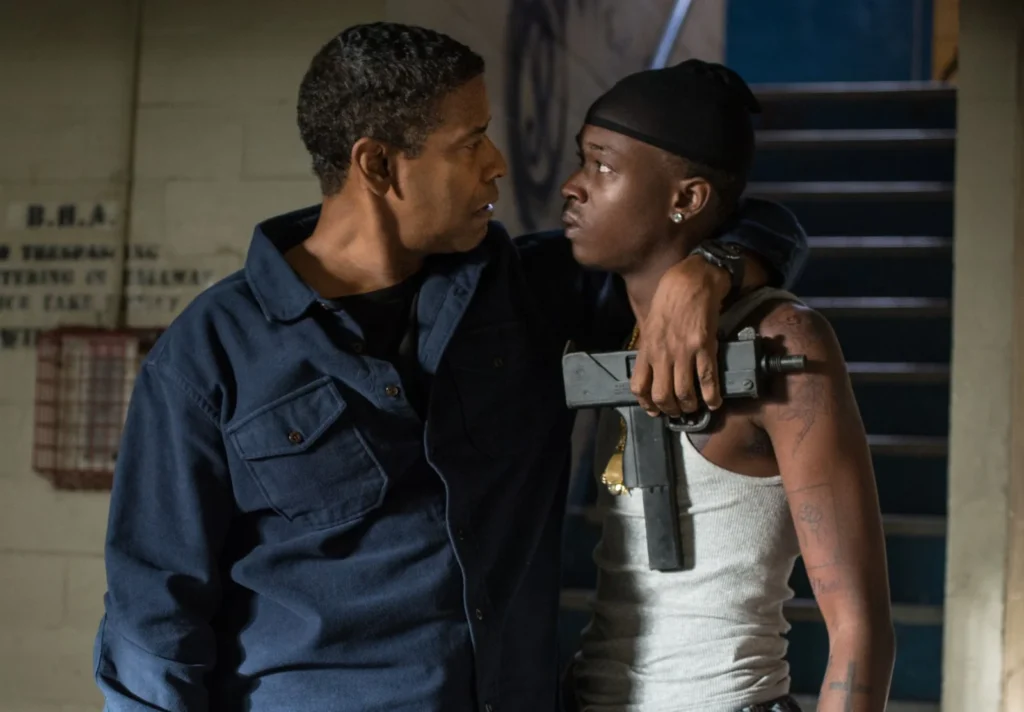 Borrowing its gritty origins from the '80s TV series, where Edward Woodward portrayed an avenging angel, The Equalizer franchise has been a cinematic revelation. The first two films, released in 2014 and 2018, raked in a staggering $190 million each at the box office, all while treating audiences to kills so intense that they left us clutching our popcorn in suspense. Now, in The Equalizer 3, series director Antoine Fuqua catapults our agent of unrelenting justice onto the international stage, pitting him against the godfather and his mafia henchmen. Denzel Washington, reprising his iconic role as Robert McCall, declares, "Robert McCall is ready to take on the mafia, and anyone else foolish enough to stand in his way."
What Is The Plot?
In The Equalizer 3, Robert McCall once again finds himself in the throes of conflict, this time pitted against the formidable Italian Mafia. His penchant for justice knows no bounds. Sony unveiled the official plot synopsis for The Equalizer 3 in March 2023, confirming Denzel Washington's return to the fray for the final chapter of McCall's riveting saga. Having left behind his life as a government assassin, Robert McCall grapples with the haunting shadows of his past. Seeking redemption, he dedicates himself to delivering justice on behalf of the oppressed. However, in southern Italy, he discovers that his newfound friends are ensnared by the ruthless grip of local crime bosses. When the situation takes a dangerous turn, Robert McCall makes the fateful decision to defend his friends and confront the mafia head-on, setting the stage for a gripping battle between a lone avenger and the forces of organized crime.
Who's In The Cast?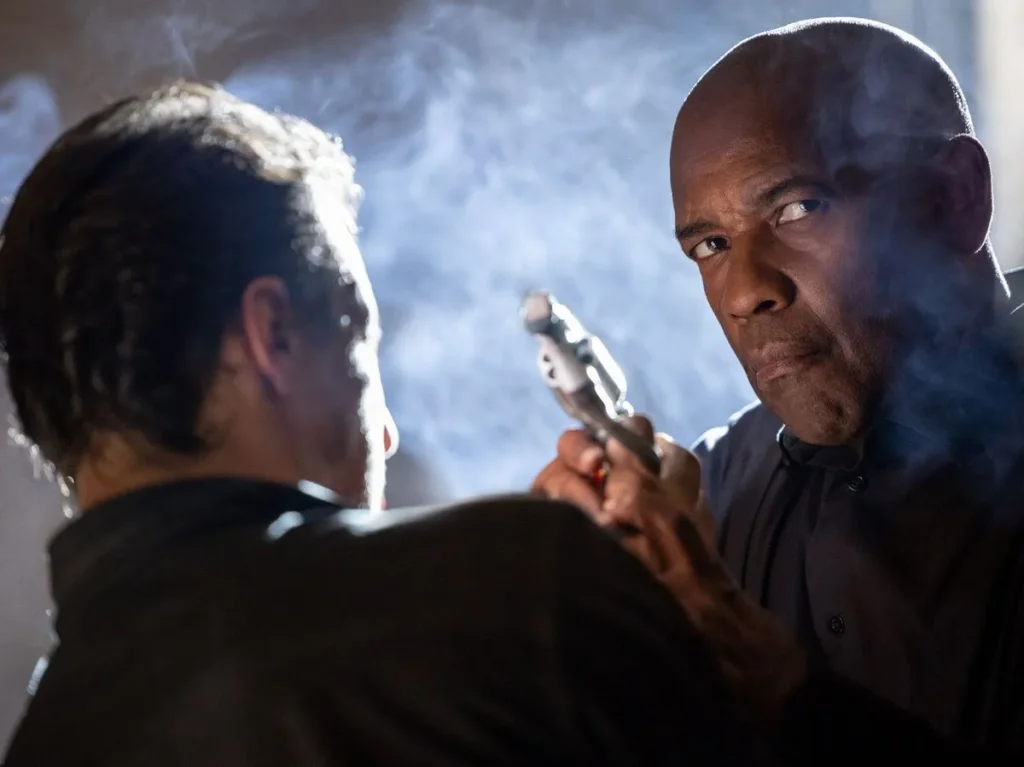 In The Equalizer 3, Denzel Washington and Dakota Fanning lead the charge, with Washington reprising his role as the enigmatic Robert McCall. McCall, a former U.S. Marine turned DIA agent, channels his extensive combat skills to aid those who find themselves in dire straits. Dakota Fanning, who shared the screen with Washington in the past, notably in the Tony Scott film Man on Fire when she was a child, takes on the role of FBI agent Emma Collins.
Here's the full cast list for The Equalizer 3:
Denzel Washington as Robert McCall
Dakota Fanning as Emma Collins
Eugenio Mastrandrea as Gio Bonucci
David Denman as Frank Conroy
Sonia Ben Ammar as Chiara Bonucci
Remo Girone as Enzo Arisio
Gaia Scodellaro as Aminah
Andrea Scarduzio as Vincent Quaranta
Andrea Dodero as Marco Quaranta
Salvatore Ruocco as Salvatore
Release Date And Reviews
The release of The Equalizer 3 in the US on September 1, 2023, and in the UK on August 30, 2023, marked a triumphant return for fans of the franchise. Impressively, the film has garnered generally positive reviews, currently boasting a stellar 92% audience score on Rotten Tomatoes. Many have hailed it as the best installment in the Equalizer series, as it offers a satisfying conclusion to Denzel Washington's portrayal of Robert McCall. The action sequences, a hallmark of the series, continue to shine brightly.
Alison Willmore from Vulture praised the film, stating, "It delivers the goods, thanks to Washington's performance and Fuqua's zest for going graphic." Variety's Murtada Elfadl noted Denzel Washington's indelible charisma, stating, "Washington's swagger and charisma that compels. His face and voice, his distinctive walk, his trademark gestures — the smirk and pursed lips — are so recognizable that this journey through Italy feels like a visit with a benevolent but ruthless friend."
The Equalizer 3: Trailer
The initial trailer for The Equalizer 3 graced screens on April 25, 2023, offering a tantalizing glimpse into the world of Robert McCall. With Denzel Washington at the helm, the trailer showcased his trademark ice-cool dialogue, underscoring his mastery in delivering lines that send shivers down the spine.
Amidst stunning Italian landscapes, the trailer unveiled a plethora of Mafia adversaries, promising a relentless showdown. And in a heart-pounding moment, Denzel's McCall leaves an indelible impression by thrusting the barrel of a gun into a foe's eye socket, leaving audiences in awe.
Is The Equalizer 3 The Last Equalizer Movie?
"The Equalizer 3" may be touted as "the final chapter" in Robert McCall's saga, but the door to future "Equalizer" content is not entirely closed. If this third installment performs as strongly at the box office as its predecessors, and if director and producer Antoine Fuqua's wishes come to fruition, there could be more tales from the Equalizer universe in store. In a pre-release interview, Fuqua revealed his intriguing idea for a prequel, made possible by cutting-edge de-aging technology, which would allow Denzel Washington to portray a much younger version of McCall. He pondered the potential for exploring how the central character evolved into the formidable figure we know today, emphasizing the intriguing possibilities of an "Equalizer" origin story. While he has discussed this concept with franchise screenwriter Richard Wenk, a serious conversation with Washington has yet to take place, as Fuqua recognizes that the idea is in its infancy, with the realm of AI and technology opening up exciting storytelling avenues. The Equalizer's story may have reached a conclusion, but its universe still holds untapped potential.
Where to Watch Equalizer Movies
Before watching the Equalizer 3, it's best to revisit the characters, themes, and atmosphere of the franchise, which has been on hiatus since the release of the last installment in 2018. Fortunately, both "The Equalizer" and "The Equalizer 2" are easily accessible through various streaming platforms. The original "The Equalizer" from 2014 is available in the library of older titles on Starz. Subscribers with the premium channel included in their cable TV packages can watch it on-demand for free. Alternatively, for those who prefer a standalone streaming service, Starz offers access for $4.99 per month.
If you'd rather rent or own a digital copy, Amazon's Prime Video has options, with rentals priced at $4.49 and digital purchases at $16.29. As for "The Equalizer 2," it can be found on different digital platforms. Subscribers to Hulu can watch it for free with their subscription. For viewers without Hulu, Prime Video offers the film for a fee, with rentals at $3.99 and purchases at $14.99 on Amazon's platform. Revisiting the earlier films in the franchise is an excellent way to prepare for the upcoming third installment.
Where Can I Watch The Equalizer 3?
"The Equalizer 3" is now playing in theaters nationwide.
Will "The Equalizer 3" Be Available on HBO Max?
No, "The Equalizer 3" will not be accessible on HBO Max because it is not produced by Universal Pictures. Previously, Universal Pictures simultaneously released their films in theaters and on HBO Max. However, they have now adopted a 45-day gap between theatrical and streaming releases.
Is "The Equalizer 3" on Netflix?
Yes, "The Equalizer 3" will be available for streaming on Netflix. This is a result of an agreement between Netflix and Sony Pictures Releasing, granting Netflix U.S. rights to all of the company's theatrical films starting in 2022. Although the exact streaming release date for "The Equalizer 3" has not been announced, we can make an estimate based on a recent Sony film. "The Pope's Exorcist" hit theaters on April 14 and arrived on Netflix on Aug. 16, 2023, approximately four months later.
Is "The Equalizer 3" on Hulu?
No, "The Equalizer 3" is not available on Hulu. Subscribers to the platform can enjoy other titles such as "Afro Samurai Resurrection" or "Ninja Scroll."
Is "The Equalizer 3" on Amazon Prime?
While the digital release date for "The Equalizer 3" has not been officially announced, we can make an educated guess based on a previously released Sony Pictures Releasing movie. "Missing," a thriller led by Storm Reid, hit theaters on Jan. 20 before becoming available for purchase or rental on March 7, approximately 45 days after its theatrical debut. Following this timeline, "The Equalizer 3" could potentially be available on digital platforms like Prime Video around mid-October 2023.
Will "The Equalizer 3" Be on Disney Plus?
It's highly unlikely that "The Equalizer 3" will ever be added to Disney Plus. Disney Plus mainly features family-friendly and superhero-themed content, and it typically doesn't include grittier or violent films. If you're interested in Disney Plus content, you can explore their catalog of Disney movies and check out their new releases.
When Will "The Equalizer 3" Be on DVD and Blu-ray?
Currently, there are no official plans for a DVD or Blu-ray release of "The Equalizer 3." However, considering that the previous two films in the franchise were released in physical formats, and "The Equalizer 3" is a major theatrical release, it's likely that DVD, Blu-ray, and possibly 4K UHD versions will eventually become available. No specific release date has been confirmed yet, but typically, digital releases precede physical ones.
How to Watch "The Equalizer 3" Online For Free?
For those looking to watch "The Equalizer 3" online, several options are available. You can use streaming services like Netflix, HBO Max, or Amazon Prime Video, or you can rent or purchase the movie on platforms like iTunes or Google Play. Additionally, you can watch it on-demand or via a streaming app on your TV or streaming device if you have a cable subscription.
Will There Be The Equalizer 4?
It appears that "The Equalizer 3" marks the end of an era, as Denzel Washington has indicated that this will be his final portrayal of Robert McCall, potentially concluding the Equalizer movie series. Washington shared some insight into McCall's fate in the film, saying, "I don't want to say he's found happiness, and I don't want to give it all away, but he meets someone lovely, he's in a lovely town and he seems to be at peace. That seems to be a good place to stop." Director Antoine Fuqua echoed these sentiments, explaining, "This is it. Robert McCall, the working-man hero, at some point he's got to walk away from it. At some point, someone else has to pick up the ball and serve justice. He's served his justice. He's in a foreign place; he's trying to find a home, find a place in the world. That's really what's important."
Final Words
While this may be the final chapter for Robert McCall, director Antoine Fuqua has teased the potential for an "Equalizer" origin story, using cutting-edge technology to explore McCall's early years. The Equalizer universe may evolve in unexpected ways, promising more thrilling tales in the future. For those eager to revisit McCall's earlier adventures, the first two "Equalizer" films are available on various streaming platforms, ensuring you're ready for the latest installment.
FAQs
Is "The Equalizer 3" Denzel Washington's last Equalizer movie?
Yes, Denzel Washington has indicated that "The Equalizer 3" will mark his final portrayal of Robert McCall, concluding the Equalizer movie series.
Will there be an "Equalizer 4"?
As of now, there are no plans for an "Equalizer 4." "The Equalizer 3" is promoted as the conclusion to Robert McCall's story.
Where can I watch the previous "Equalizer" movies?
The first "Equalizer" movie is available on Starz, while the second is on Hulu. Both films can also be rented or purchased on Amazon Prime Video.
When can I watch "The Equalizer 3" online?
While "The Equalizer 3" is currently in theaters, it is expected to become available on streaming services after its theatrical run.
What is the audience's reaction to "The Equalizer 3"?
"The Equalizer 3" has received generally positive reviews, with a 92% audience score on Rotten Tomatoes. Many praise it as the best installment in the series, highlighting Denzel Washington's performance and the thrilling action sequences.
Read Next