Hollywood
Steven Yeun Sentry's MCU Role Mistakenly Revealed
Steven Yeun will be playing in the upcoming Thunderbolts movie.
Guess who is joining the Marvel Cinematic Universe as Sentry? None other than Steven Yeun, known for his role in The Walking Dead and voicing Mark Grayson in "Invincible." The man is stepping into the superhero world again, this time as the Sentry. Robert Kirkman, the mastermind behind The Walking Dead, spilled the beans during a chat with comic artist David Finch, confirming that Steven Yeun will be donning the mantle of the Sentry. For those not in the know, it's a complex character with a dark alter-ego named the Void.
The Sentry, also known as Robert Reynolds, is no run-of-the-mill superhero and will officially be played by Steven Yeun.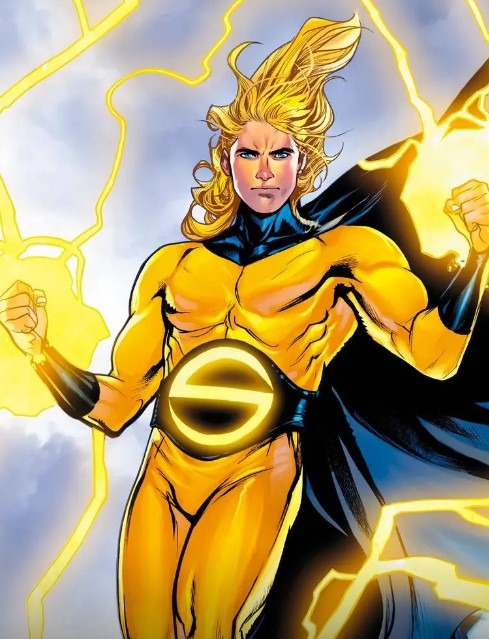 With the power of 'a million suns', the superhero battles his archenemy, the Void, while struggling with his own internal conflict. Now, here's the juicy part. Steven Yeun himself confirmed the news of his upcoming role in the MCU, revealing that he recently had a costume fitting for the character. Can you imagine the man slipping into those superhero threads? It's a sight we can't wait to behold! Plus, there's a fun twist to this: Yeun humorously noted that both his roles, Invincible and now Sentry, share the same classic yellow and blue color scheme.
So mark your calendars, folks, because the big debut is set for July 25, 2025. With a lineup that includes Sebastian Stan, Florence Pugh, and other notable names, Thunderbolts is shaping up to be a game-changer in the superhero movie realm. So, there you have it, folks; Steven Yeun is about to make his grand entrance into the Marvel Cinematic Universe, and we couldn't be more excited! With the Sentry's complex character and Yeun's stellar talent, Thunderbolts is gearing up to be a must-watch for every superhero fan.
FAQs
What character will Steven Yeun be playing in the MCU?
Steven Yeun is set to play the character Sentry in the upcoming Marvel movie Thunderbolts.
Who confirmed Steven Yeun's role as Sentry?
The Walking Dead creator, Robert Kirkman, revealed Steven Yeun's role during an interview with comic artist David Finch.
When is Steven Yeun's debut as the Sentry in the MCU?
Steven Yeun's debut is expected in Thunderbolts, set to release on July 25, 2025.
What makes the Sentry character unique?
The character, also known as Robert Reynolds, is a complex superhero with a dark alter-ego named the Void, adding depth and intricacy to the Marvel Cinematic Universe.
Read Next