Beauty
Size 18 Model Flaunts Curves In Bikini To Hit Back At 'Every Man Who's Done Her Dirty'
Isabel Nicholls is a size 18 model who proves how sexy it is to be curvy.
The size 18 model is known for sharing body-positive content with her Instagram followers and now Isabel Nicholls has chosen to flaunt her incredible figure to remind her exes what they're missing. The blonde beauty not only showed her figure but also her natural tum in all its glory as she smiled for the camera with sass.
The size 18 model chose to get revenge on her exes and for Isabel Nicholls, the better idea is to simply remind them how sexy she is rather than be petty.
For the bikini look, the size 18 model opted to go makeup-free and was seen washing her hair while enjoying life by soaking up some rays as she confidently celebrated her curves. As she posted the photos, they were liked by over 5,000 people, and her followers didn't hesitate to comment, with some branding her stunning for proving that all bodies are beach bodies.
The blonde bombshell specifically slipped into this lilac bikini and made a big splash as she bathed outdoors.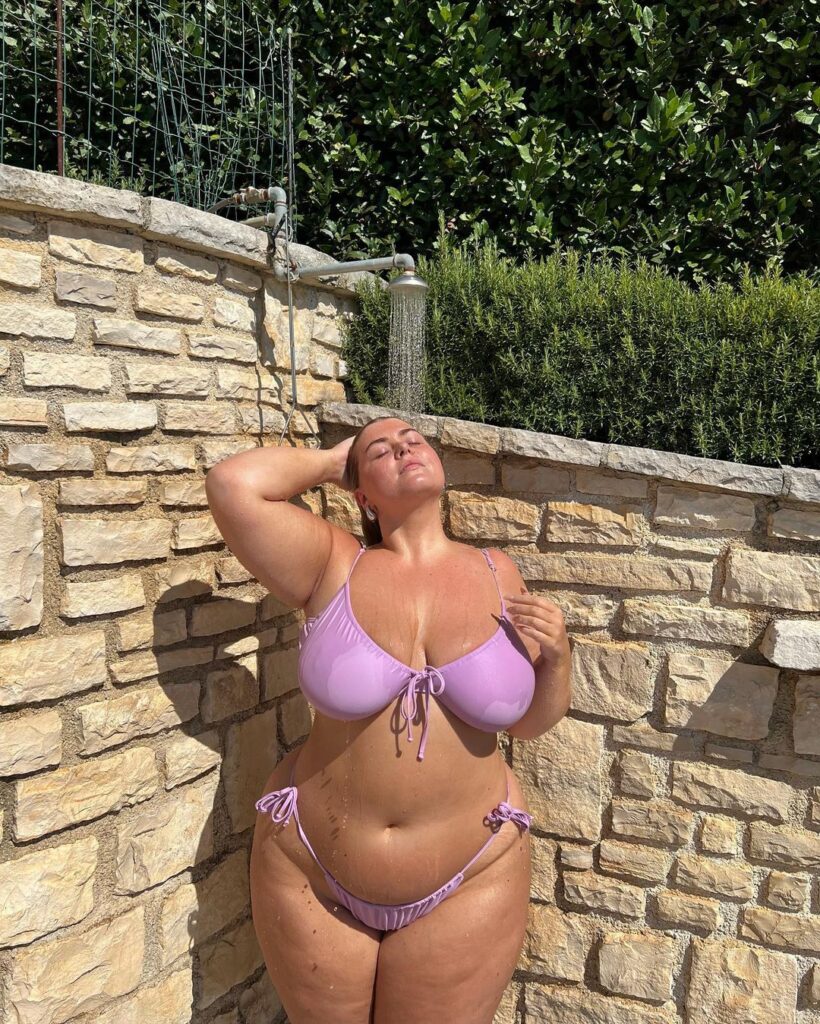 The photos were shared alongside a cheeky caption that read, 'Put this s**t on a postcard and mail it to every man who has everrrrrr done me dirty.'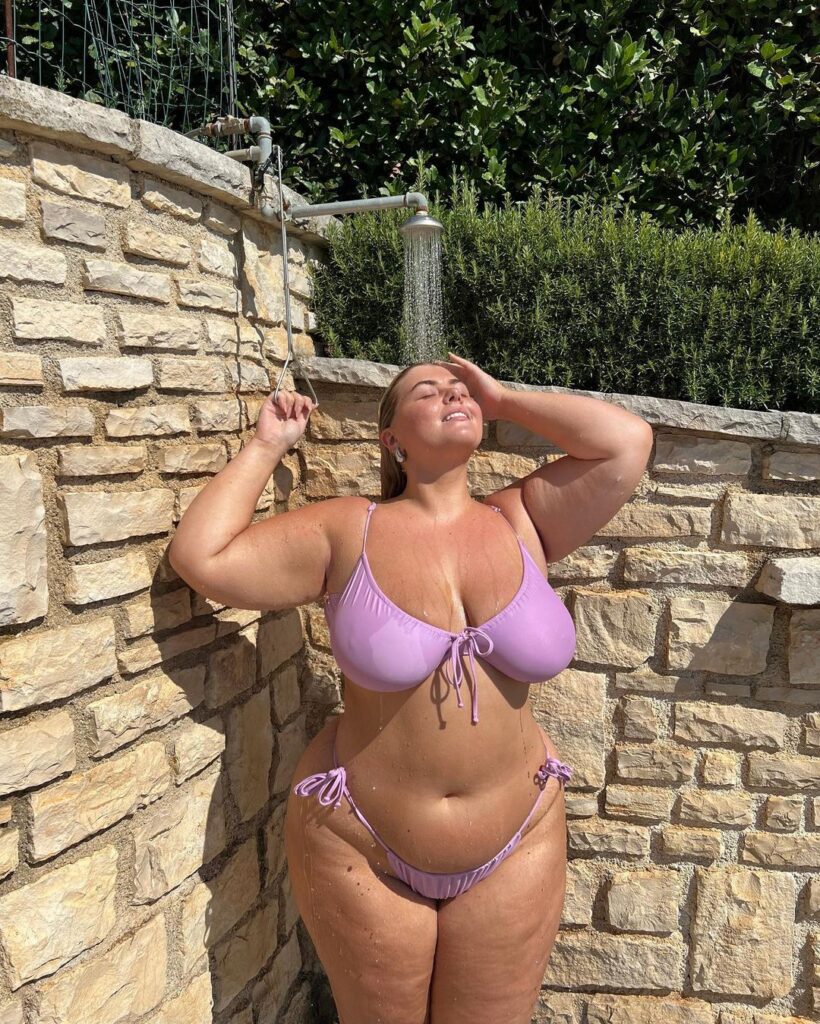 Per DailyStar, the size 18 model, a former TUI rep, regularly shares candid photos of herself wearing lingerie. Isabel Nicholls has modeled for big brands, including Ann Summers, and is now on a mission to show that all bodies are beautiful. Last month, she proved a point by opting for a slinky bikini to celebrate mom-bod season. At the time, the 24-year-old was posted in a garden wearing nothing but an electric blue bikini.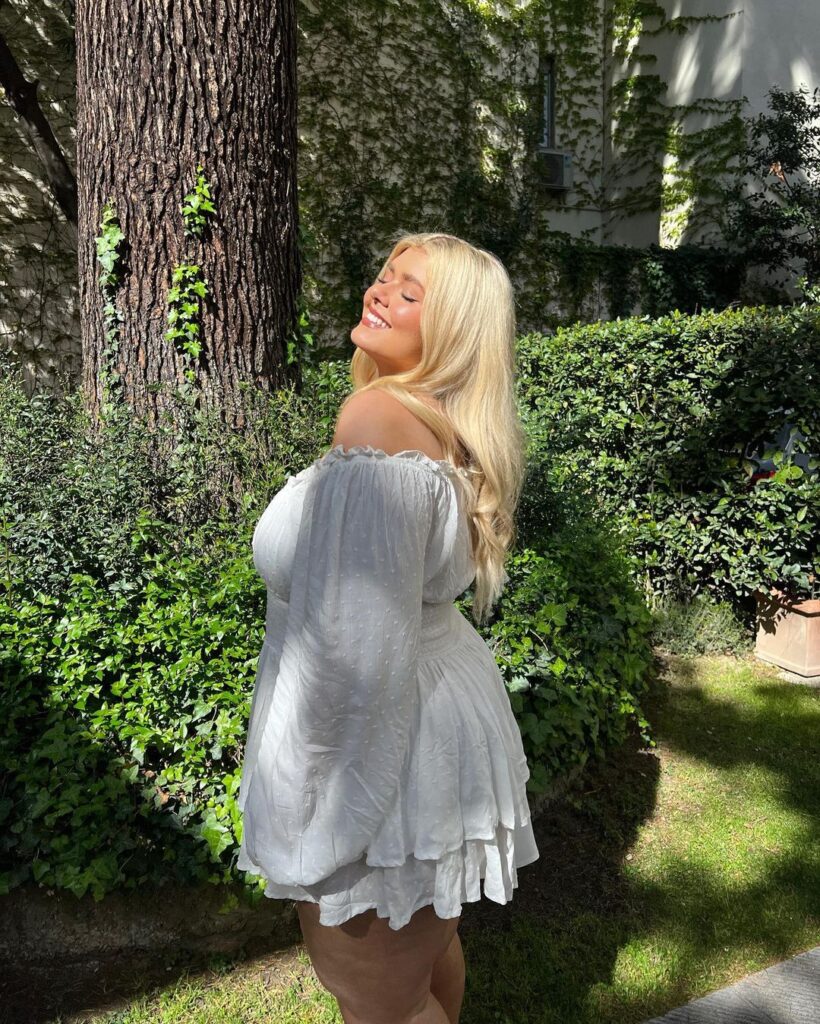 As with the comments under her lilac bikini post, the size 18 model was applauded for showing that all bodies are beach bodies, as one person wrote, 'Divine goddess.' Another said, 'Perfect.' The remarks went on as a third said, 'Beautiful babe, I love this girl, perfect body.' A fourth also commented, writing, 'Absolutely stunning, the most perfect figure.' However, if you don't like being petty, you definitely should try the idea of Isabel Nicholls – reminding your ex just how sexy you are!
Read Next