Fitness
Professional Bodybuilder Sheryl Grant: The Secrets to a Strong Core at 61
The Secrets to a Strong Core at 61-As we age, it's common for our bodies to undergo physical changes. However, 61-year-old professional bodybuilder Sheryl Grant is breaking stereotypes and defying expectations with her incredible physique and fitness routine. A former Miss Olympia contender and champion at the age of 55, Grant has become an inspiration to many by sharing her secrets to maintaining strength and health as we grow older. In this article, we will explore Grant's core-focused workouts, the importance of a strong core, and how it can benefit individuals of all ages.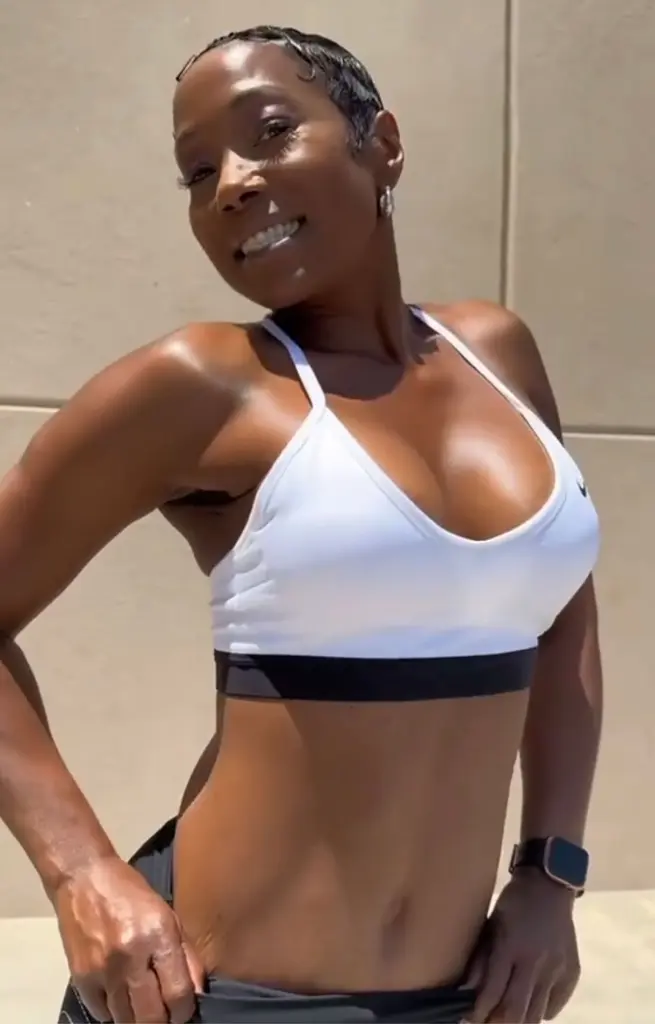 Table of Contents
The Power of a Strong Core
A strong core forms the foundation of our body's strength and stability. It consists of the muscles in our abdomen, lower back, and pelvis, and is responsible for maintaining proper posture, balance, and overall body control. As we age, it becomes even more crucial to prioritize the development and maintenance of a strong core to support our daily activities and prevent injuries.
Sheryl Grant's Fitness Journey
Sheryl Grant's fitness journey began years ago when she decided to challenge herself and step into the world of bodybuilding. Through dedication, hard work, and a passion for fitness, she quickly rose to prominence and became a force to be reckoned with in the industry. Grant's commitment to her craft, even at the age of 61, serves as a testament to the fact that age is just a number when it comes to physical fitness.
Grant's TikTok Success
Grant's TikTok videos have gained significant attention, showcasing her incredible physique and core-focused workouts. These videos have become a source of inspiration for many, with viewers praising her dedication and stunning appearance. Grant's presence on TikTok has allowed her to reach a wider audience and motivate individuals of all ages to prioritize their health and fitness.
The Secrets to a Strong Core: Core-Focused Workouts
Grant's preferred abdominal workouts can be done anywhere, making it accessible for individuals of all fitness levels. These exercises target different areas of the core and help strengthen and sculpt the abdominal muscles. Let's take a closer look at some of the exercises Grant incorporates into her routine:
1. Side-to-Side Russian Twists
The side-to-side Russian twist is a challenging exercise that targets the obliques and improves rotational stability. To perform this exercise, sit on the floor with your knees bent and feet flat on the ground. Lean back slightly and lift your feet off the ground, balancing on your sit bones. Holding a weight or medicine ball, twist your torso from side to side, touching the weight or ball to the ground on each side.
2. 90-Degree Twisted Leg Lifts
This exercise targets the lower abdominal muscles and obliques. Lie flat on your back with your legs extended. Place your hands behind your head or extend them out to the sides for stability. Lift both legs off the ground, keeping them straight. Twist your torso to the right as you lift your legs towards the right side, then back to the center, and repeat on the left side.
3. Reverse Crunches
Reverse crunches primarily target the lower abdominal muscles. Lie flat on your back with your legs bent and feet lifted off the ground. Place your hands on the floor or behind your head for support. Contract your abs and curl your hips off the ground, bringing your knees towards your chest. Slowly lower your hips back down to the starting position.
4. Regular Crunches
Regular crunches are a classic abdominal exercise that targets the upper and lower abdominal muscles. Lie on your back with your knees bent and feet flat on the ground. Place your hands behind your head or cross them over your chest. Engage your core and lift your upper body off the ground, curling towards your knees. Slowly lower back down to the starting position.
5. Toe Touches
Toe touches are an effective exercise that targets the upper and lower abdominal muscles. Lie flat on your back with your legs extended towards the ceiling. Reach your hands towards your toes, lifting your head, neck, and shoulders off the ground. Engage your abdominals as you reach for your toes. Slowly lower back down to the starting position.
The Importance of a Strong Core
A strong core is essential for overall physical fitness and can provide numerous benefits at any age. Here are some reasons why developing a strong core should be a priority:
Improved Posture: A strong core helps maintain proper alignment and reduces the risk of poor posture and associated back pain.
Enhanced Balance and Stability: A strong core provides a stable base of support, improving balance and reducing the risk of falls.
Injury Prevention: A strong core helps stabilize the spine and pelvis during movement, reducing the risk of injury during physical activities.
Better Athletic Performance: A strong core improves overall body strength and power, enhancing performance in sports and other physical activities.
Functional Movement: A strong core supports daily activities such as lifting, bending, and reaching, making them easier and more efficient.
Staying Fit and Healthy at Any Age
Sheryl Grant's dedication to maintaining her fitness and inspiring others is truly admirable. Her success serves as a reminder that it's never too late to prioritize our health and work toward our fitness goals. If you're looking for some fitness inspiration, Sheryl Grant's TikTok videos are definitely worth a watch. Remember, age should never be a barrier to achieving a strong and healthy body.
Conclusion
Sheryl Grant's journey as a professional bodybuilder has proven that age is just a number when it comes to staying fit and healthy. Her emphasis on a strong core as the key to effective workouts resonates with many, as it allows for better form and maximizes the benefits of each movement. By incorporating core-focused exercises into your fitness routine, you can improve your overall physical fitness, prevent injuries, and enhance your quality of life at any age. So, start prioritizing your core strength today and unlock the potential for a healthier, stronger you.