Celebrity
Shakira's Spanish Tax Fraud Settlement: What To Know
Shakira on Monday reached a settlement to avoid a trial in Barcelona.
Shakira, the pop singer and performer, has now settled her high-profile tax fraud case in Spain. Instead of facing a potential jail term of eight years and a fine of €23.8 million, she agreed to pay a €7.5 million fine. The allegations against her involved tax fraud amounting to €14.5 million. Throughout the legal battle, she maintained her innocence and emphasized that her priority was the well-being of her children. In a statement made public earlier, the singer expressed her commitment to doing what's right and setting a positive example for others.
Shakira, via her statement at the time, acknowledged the relentless pursuit of tax authorities in Spain, who have targeted numerous athletes and high-profile individuals over the years.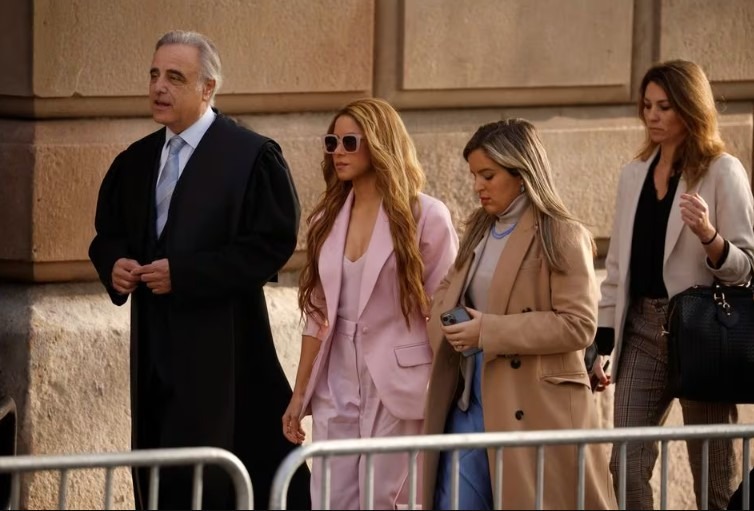 Despite her confidence in a favorable ruling, the singer decided to put an end to the case for the sake of her children, who didn't want to see their mother suffer. The stress and emotional toll of the past several years have taken their toll on the pop star. She now wants to move forward and focus on the things she loves: her children and the exciting opportunities that lie ahead in her career. This settlement allows her to leave behind the draining legal battle and embrace a fresh start. At the heart of the dispute was her residency status between 2012 and 2014.
Reportedly, prosecutors claimed that she was living in Spain during that time but officially declared a different residence. According to Spanish tax law, individuals who spend more than six months in the country are considered residents for tax purposes. The singer argued that Spain was not her primary place of residence during those years. Prosecutors alleged that Shakira purchased a house in Barcelona in 2012, which became a family home for her and her former partner, Gerard Piqué, a prominent Barcelona footballer.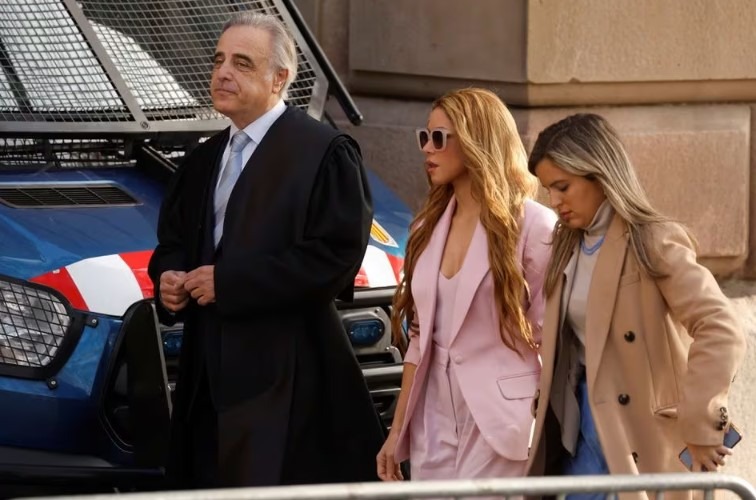 However, her lawyers argued that the majority of her income at that time came from international tours, and she spent significant periods outside of Spain. Shakira revealed her frustration with the Spanish tax authorities, suggesting that her relationship with Piqué made her a target. She believed that they were determined to pursue her money, regardless of the circumstances. In 2015, she declared Spain as her tax residence and stated that she had paid €17.2 million in taxes with no outstanding debts. In a separate case in 2019, Gerard Piqué himself was fined €2.1 million for evading tax between 2008 and 2010.
FAQs
What was Shakira accused of in the tax fraud case?
She faced allegations of tax fraud amounting to €14.5 million related to her residency status in Spain between 2012 and 2014.
How did Shakira settle the case?
Shakira agreed to pay a fine of €7.5 million to settle the tax fraud case instead of facing a potential jail term and a larger fine.
Why did Shakira decide to settle?
Shakira made the decision to settle for the sake of her children, who did not want to see their mother endure the stress and personal sacrifice of a prolonged legal battle.
What did Shakira say about the tax authorities in Spain?
Shakira expressed her belief that the Spanish tax authorities targeted her due to her relationship with a Spanish citizen, Gerard Piqué, and their desire to pursue her money.
Are Shakira and Gerard Piqué still together?
No, Shakira and Gerard Piqué announced their separation in early June after 11 years together. They continue to co-parent their two sons.
Read Next