Body Positivity
Raye Strips To Underwear On Stage To Make A Powerful Statement About Body Dysmorphia
Raye was on stage at the Royal Albert Hall when she removed her clothes to talk about body dysmorphia.
The singer was on stage at the Royal Albert Hall for a live album recording when she started to remove her clothing while performing her hit song, Body Dysmorphia. Right in front of the cheering crowd, Raye removed her corset and trousers as she stripped to a white bra and knickers, holding herself as she belted out the emotional lyrics.
Raye has been open about her battle with body dysmorphia, where you intensely have to worry about your appearance.
She has belted out her concerns in lyrics including lines such as 'I'm so hungry, I can't sleep / But I know if I eat /Then I'll be in the bathroom on my knees.' When previously asked on Capital FM about her battle with body dysmorphia, She said, 'I don't know. It's a very 50/50 experience. Maybe a lot of people can relate. Sometimes you'll look in the mirror and be like "that's nice" or "that's good", and then sometimes it will feel like the opposite.'
She added, 'But that's OK, it's just part of life and I think it's something I'm very much working through. I don't think it's good to spend too much time in the mirror, or you'll just start pointing out all the flaws. I just use music as my therapy to try and process stuff.' Notably, Raye's album, My 21st Century Blues, is Raye's first project following her departure from Polydor Records in 2021. In it, she touches on substance abuse, assault, and sexual violence. 
While performing at the Royal Albert Hall, Raye further remained in her underwear for the song, Ice Cream Man, about s*xual assault, telling the audience, 'I'm taking my clothes off at the Royal Albert Hall!'
Detailing her experience in an Instagram post after the show, Raye penned: 'The show of my ENTIRE CAREER, I can't HANDLE THIS I am losing my mind reflecting on this show, and yes I am posting the reviews cus we got 5 freaking stars across the board. Headlining a sold out royal Albert hall accompanied by @heritageorchestra and the beautiful talents of the youth choir that is @flamescollective_ conducted and arranged by the monster genius that is @wakeuptom.'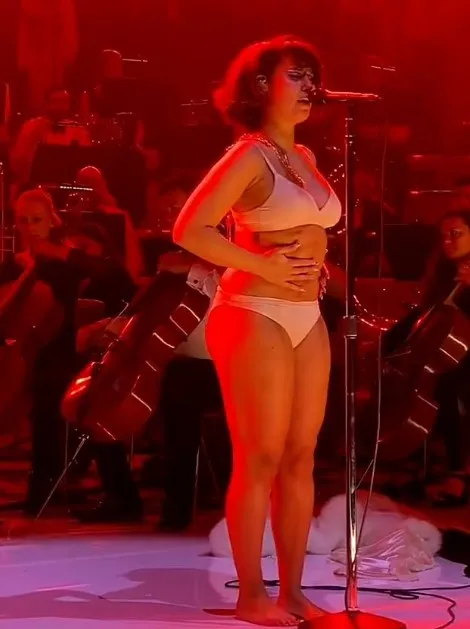 'I CAN NOT BELIEVE THIS IS MY REAL LIFEEEEEE AFTER ALL THESE YEARS OF HUSTLE AND MONSTROUS DREAMS my city saw me for the artist I truly want to be and will continue to strive to be. 'Thank you to Pete @moombaproductions for dedicating 10 years of your life pouring your heart into my project through thick and thin, when I didn't even have money to pay you what you deserved to @jonny_famous for making my shows sound ridiculous for the crowd, my insane beautiful tour family my goooooooodnesssssssss I will NEVER EVER EVER EVER FORGET THIS NIGHT as long as I am alive [sic].'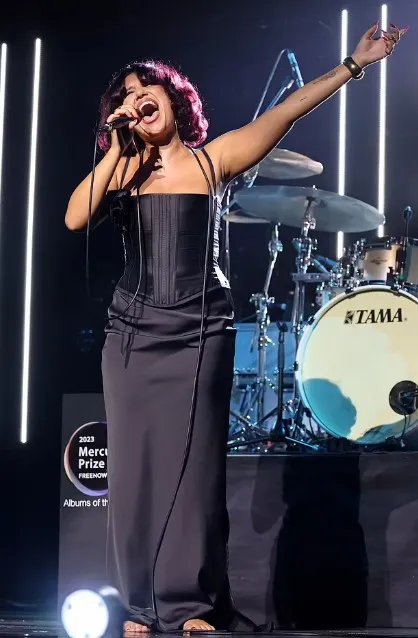 However, the DailyMail reports that the process of writing the songs for Raye was cathartic as it led to frank conversations with her loved ones, some of whom had no idea she had battled past demons. Specifically, the songs were ones that Raye had been working on for years but was unable to while locked in a battle with her old label Polydor, whom she claims controlled and manipulated her. She eventually told the world of her situation in a worded tweet when she hit the breaking point and was able to leave her label in 2022.
Read Next