Entertainment
Popular Songs By Ado
Among the popular songs by Ado is "Usseewa," her debut single.
Ado, the rising star of the J-pop scene, has taken the world by storm. The popular songs by Ado have not only resonated with the Japanese audience but have also gained international recognition. From the moment Ado burst onto the scene with her debut single, "Usseewa," it was clear that she possessed a rare talent. The song, with its catchy chorus, showcased her ability to leave listeners wanting more.
From popular songs by Ado like "Gira Gira" to "New Genesis," Ado's songs traverse a wide range of emotions.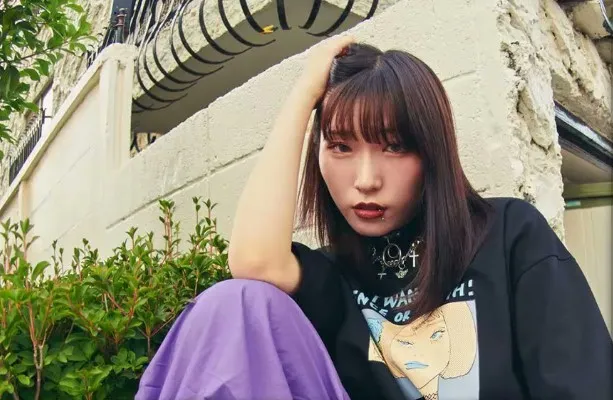 What sets Ado apart from her contemporaries is her ability to infuse her songs with raw emotion. Whether she is singing about love, heartbreak, or personal struggles, she does so with a vulnerability that is both refreshing and authentic. Popular songs by Ado are thought-provoking, often exploring themes of self-discovery and introspection. It is this depth and sincerity that have endeared Ado to her fans, who find solace and comfort in her music.
But popular songs by Ado are not just about the lyrics. The production value of her music is top-notch, with each track crafted to create a sonic experience like no other. From the intricate melodies to the pulsating beats, every element of her songs comes together to form a cohesive and immersive soundscape. Listening to popular songs by Ado is like embarking on a journey, where each note and rhythm takes you deeper into her world. If you're planning to attend one of Ado's first world tours in 2024, be prepared to be transported to a different realm.
Her live renditions of her songs are often reimagined, with extended intros, unexpected twists, and breathtaking vocal runs that showcase the full extent of her talent. From the moment she steps on stage, Ado will no doubt exude an infectious energy that is contagious. The anticipation surrounding Ado's upcoming world tour in 2024 is palpable. Fans from all corners of the globe await the chance to witness her performances firsthand. While details about the tour are still under wraps, rumors of special guest performers and surprise collaborations have emerged.
However, it's safe to say that Ado's world tour will be an event like no other, a celebration of music and unity that transcends language and cultural barriers. So mark your calendars and prepare for a unique experience. Popular songs by Ado have the power to touch hearts, ignite emotions, and inspire change. Whether you're a longtime fan or discovering her music for the first time, attending one of her concerts is a must-do. Keep an eye on Ado's official channels for tour updates and ticket information. Don't miss out on the opportunity to be a part of Ado's world and witness the magic unfold before your eyes.
FAQs
What is Ado's signature song?
Ado's signature song is "Usseewa," her debut single.
What makes Ado's music unique?
Ado's music stands out for its captivating vocals, infectious beats, and raw emotion that resonates with listeners.
What can I expect from Ado's live performances?
Ado's live performances are known for their electrifying energy, mesmerizing stage presence, and reimagined renditions of her songs.
When is Ado's world tour happening?
Ado's world tour is scheduled for 2024, but specific dates and locations are yet to be announced. Stay tuned for updates on her official channels.
Are there any special guest performers expected on Ado's world tour?
Rumors suggest that there may be special guest performers and surprise collaborations during Ado's world tour, adding to the excitement surrounding the event.
Read Next