Netflix
Netflix Has A New Popular Thriller, Nowhere And It's A Must-Watch
Nowhere is available to watch on Netflix.
"Nowhere", is a suspenseful drama directed by Alberto Pinto and written by a talented team of five writers, including Ernest Riera, Miguel Ruz, Indiana Lista, Seanne Winslow, and Teresa de Rosendo. The film takes us on a harrowing journey with Mia (played by Anna Castillo) as she navigates oppressive and dictatorial military rule in Spain in order to find a safe haven for the birth of her first child. In this article, we will delve into the storyline," exploring the challenges faced by Mia and her ultimate fate.
Table of Contents
The Plight of Mia and Nico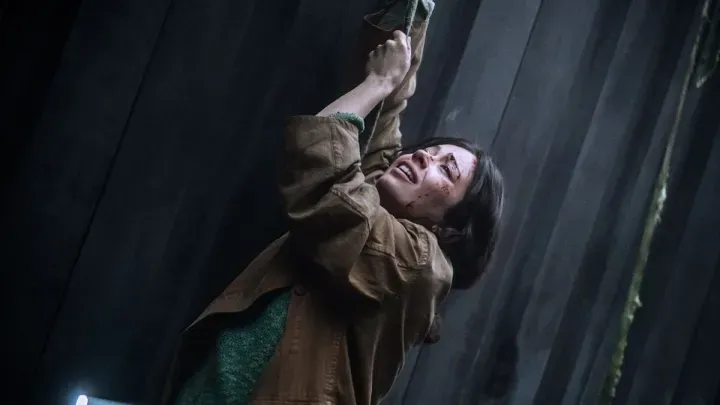 Mia and her partner, Nico (portrayed by Tamar Novas), find themselves in a desperate situation, seeking to escape the clutches of a brutal military regime in an unspecified country. Their goal is to secure a better future for their unborn child and to ensure a life of freedom and safety. This narrative resonates with the real-world refugee crises, where individuals are forced to flee their homelands in search of a better life. In the film, we witness the stark brutality of the regime as innocent people are ruthlessly gunned down while attempting to escape in containers. Amidst this chaos, Mia finds herself alone in a freight box, with only her phone as her lifeline.
Mia's Ordeal: From Desperation to Resourcefulness
Mia's journey takes an unexpected turn when she finds herself trapped alone inside a metal container following a brutal massacre of fellow escapees. Left armed only with her phone, she must navigate the confines of her prison while battling the elements and her own dwindling resources.
Survival Against All Odds
Stranded in the middle of the vast Atlantic Ocean, Mia's resilience and resourcefulness are put to the test. Days turn into weeks as she battles not only for her own survival but also for the life of her newborn child. The adage "Necessity is the Mother of All Invention" rings true as Mia employs her ingenuity to overcome the dire circumstances. Her first priority is to patch the holes in the crate, ensuring it remains afloat. With the help of duct tape found in one of the crates, she manages to prevent further water from entering.
Resourceful Solutions for Survival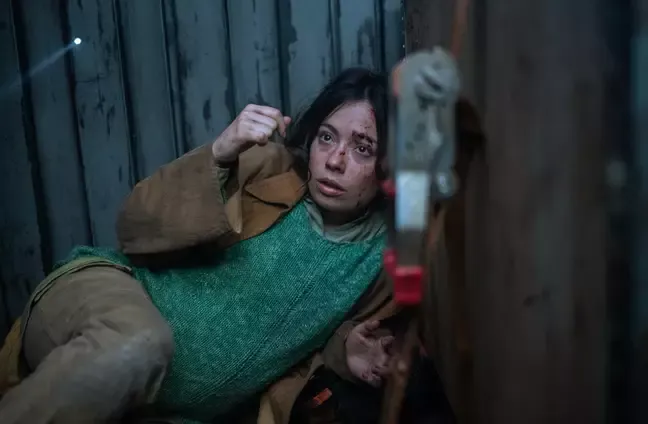 As Mia ventures outside the container, she faces the challenge of finding sustenance. Her resourcefulness shines through as she constructs a fishing net using available materials. This enables her to catch fish, providing both nourishment for herself and a source of milk for her newborn daughter, whom she names Noa. The presence of Tupperware containers within the freight box adds an element of poetic symbolism, representing the confinement and containment faced by Mia. However, she ingeniously repurposes these containers to store the fresh fish, ensuring a constant food supply.
A Near-Death Experience
Weeks turn into a seemingly hopeless situation as the container continues to take on water. Mia and Noa face the imminent threat of drowning. Miraculously, a small raft is fashioned just in time, providing a temporary reprieve from the engulfing waters. This sequence draws parallels to the biblical tale of Moses, as Noa is left adrift on the raft, reminiscent of a tiny vessel floating down a treacherous river. It appears as though Mia does not survive this ordeal, leaving Noa alone to endure an uncertain fate.
The Miracle of Rescue
In a surprising turn of events, an Irish fishing boat named "Mickey" becomes the unlikely savior for Mia and Noa. The distinctive Irish accents of the father-daughter duo aboard the vessel add to the intrigue. The fishing boat, out for a leisurely day of angling, encounters the gulls circling above Noa's raft. The sight of the newborn baby bundled in a small blanket astonishes them. Attached to the raft is a twine rope leading beneath the water's surface. With combined effort and determination, they manage to lift Mia's unconscious body onto the boat, where resuscitation efforts commence.
Reunited Against All Odds
Mia's revival leads to a joyous reunion with her precious baby. The journey that began with fear and uncertainty culminates in a moment of hope and triumph. Mia's determination to ensure Noa grows up with her mother's love is evident as she fights for her own life and is successfully resuscitated.
Trailer
Is Nowhere Available For Streaming?
Yes, it is available to watch via streaming on Netflix. It releases on Friday, September 29, 2023, on the platform.
Nowhere on Netflix
It is available to watch on Netflix. You can also access several other movies and TV shows with a subscription to the streaming platform. You can watch via Netflix by following these steps:
Visit netflix.com/signup
Choose a payment plan from the following:

$6.99 per month (standard with Ads)
$15.49 per month (Standard)
$19.99 per month (Premium)

Enter your email address and password to create an account
Enter your chosen payment method
Is Nowhere Based on a True Story?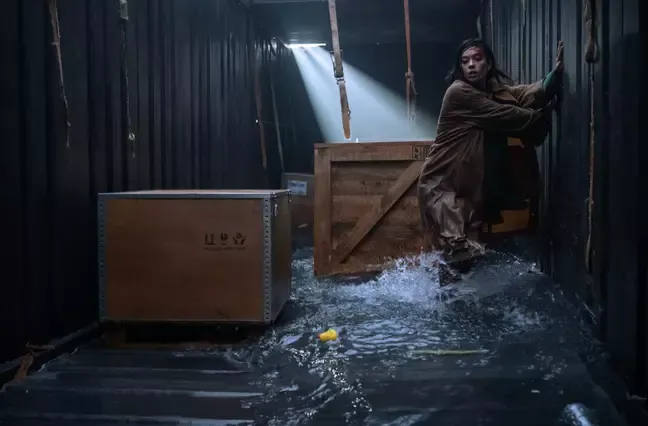 No, the movie is not based on a true story. It is a work of fiction, which means it was made up. The screenplay was co-written by five writers—Ernest Riera, Miguel Ruz, Indiana Lista, Seanne Winslow, and Teresa Rosendoy—who adapted it from a story written by Lista. That said, while Lista did not base the story on any real person or event, she may have drawn inspiration from researching the real-life experiences of immigrants attempting to cross the border, according to The Cinemaholic.
Conclusion
"Nowhere" takes viewers on an emotional rollercoaster, immersing them in the struggle for survival and the indomitable power of hope. Mia's journey through the perils of an oppressive regime and the treacherous waters of the Atlantic Ocean showcases her resourcefulness and unwavering love for her child. This Spanish film captivates audiences with its suspenseful storyline and powerful performances, leaving a lasting impact.
FAQs
Q1: When was the movie "Nowhere" released?
A1: It was released on September 29, 2023.
Q2: In which language is the movie "Nowhere" available?
A2: The movie is available in Spanish but can be subtitled in English.
Q3: What is the genre of the movie "Nowhere"?
A3: The movie falls under the genres of drama and thriller.
Q4: How long is the duration of the movie "Nowhere"?
A4: The duration of the movie is 1 hour and 49 minutes.
Q5: Who are the main cast members of "Nowhere"?
A5: The main cast members include Anna Castillo and Tamar Novas.
Q6: Who directed the movie "Nowhere"?
A6: The movie was directed by Albert Pintó.
Q7: Who are the writers of the movie "Nowhere"?
A7: The writers of the movie "Nowhere" are Indiana Lista, Ernest Riera, Seanne Winslow, and Teresa de Rosendo.
Q8: Who served as the cinematographer for "Nowhere"?
A8: The cinematographer for "Nowhere" is Unax Mendia.
Q9: Who is the producer of the movie "Nowhere"?
A9: The producer of "Nowhere" is Miguel Ruz.
Q10: Which production companies were involved in making "Nowhere"?
A10: "Nowhere" was produced by Netflix Studios and Rock & Ruz.
Q11: Can I watch "Nowhere" on Netflix?
A11: Yes, "Nowhere" is available for streaming on Netflix.
Q12: What is the plot of "Nowhere"?
A12: "Nowhere" tells the story of a young pregnant woman named Mia who escapes from a war-torn country by hiding in a maritime container on a cargo ship. After encountering a violent storm, she gives birth to her child while lost at sea and must fight for survival.
Q13: Who plays the role of Mia in "Nowhere"?
A13: Anna Castillo plays the role of Mia in the movie "Nowhere."
Q14: When does the movie "Nowhere" release on Netflix?
A14: "Nowhere" releases on Netflix on Friday, September 29, 2023.
Q15: Who plays the character Nico in "Nowhere"?
A15: Tamar Novas portrays the character Nico in the movie "Nowhere."
Read Next