News
Moment YouTuber Tanner Cook's Stunt Goes Badly Wrong As Shopper Shot Him In The Chest
The video shows Tanner Cook harassing Alan Colie as he picks up a food order at the Dulles Town Center Mall.
A viral video shows how the YouTuber was pranking a delivery driver, identified as Alan Colie, while he picked up a food order at the Dulles Town Center mall in Sterling, Virginia. Tanner Cook followed Colie around the mall, thrusting his phone in his face as it played the awkward phrase, 'Hey, dips**t, quit thinking about my twinkle,' several times using a Google Translate app.
As seen in the video, Alan Colie backed away from Turner Cook as he harassed him with his phone, telling him to stop three times before trying to knock the phone away.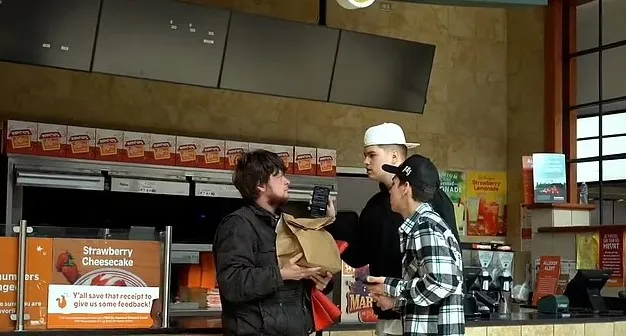 But Tanner Cook continued to make advances toward Colie, and at that point, the stunt went badly wrong as the delivery driver pulled out a gun and shot the prankster in the lower left chest.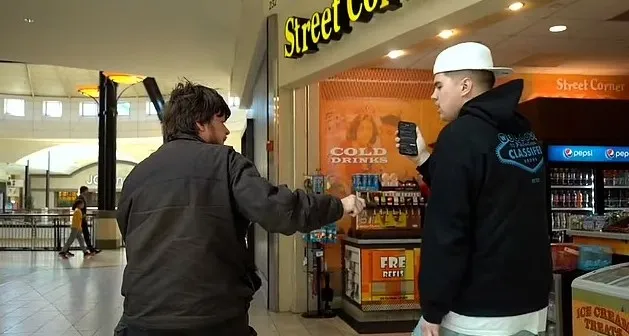 Expectedly, the shooting sparked an uproar as shoppers fled what they feared was a mass shooting. Police officers eventually pinned Colie to the ground and had him arrested. He was charged with aggravated malicious wounding, use of a firearm in the commission of a felony, and discharging a firearm inside a building. But shortly after, Colie was found not guilty of aggravated wounding in the shooting after he said he acted in self-defense. 
Alan Colie has a license to carry a concealed weapon, and he was eventually found guilty on a lesser charge of shooting into an occupied dwelling.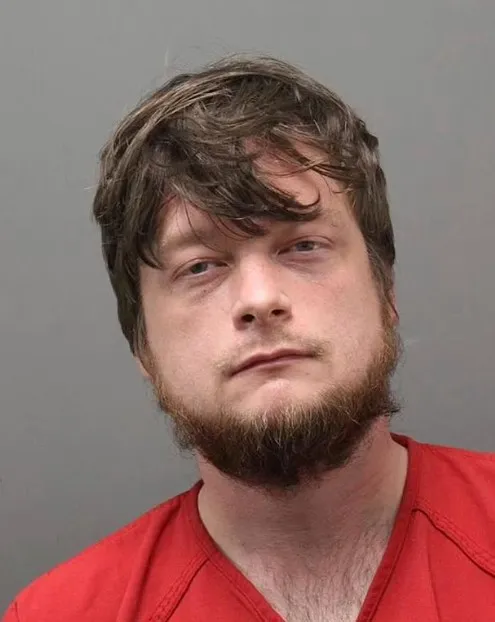 Next month, a judge will hear arguments to set aside this conviction after his lawyers appealed against it. If found guilty, the delivery driver might face up to ten years in prison. Colie's defense attorney, Adam Pouilliard, said his client felt menaced by the 6 feet, 4 inches tall Tanner Cook, which was designed to provoke a reaction and draw viewers to his YouTube channel. The attorney insisted that Cook was trying to confuse people into posting videos. He's not worried that he's scaring people and he keeps doing it.' 
Following the shot, Tanner Cook was left fighting for his life and spent several days in intensive care as the bullet pierced through his stomach and liver.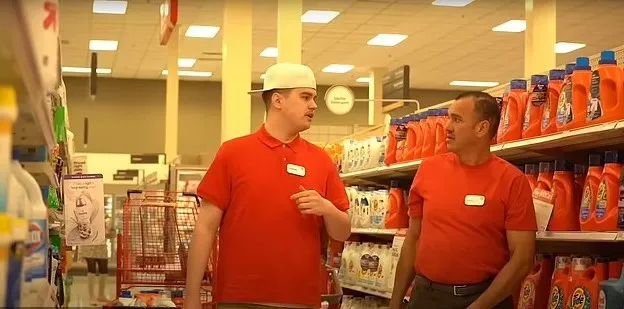 His channel, 'Classified Goons' has over 50K subscribers and is known for controversial stunts, including pretending to vomit on Uber drivers and following people through department stores. During the trial, Cook insisted he had no inkling he had scared or angered Colie during the prank, despite the delivery driver telling him to stop three times before trying to knot the phone away from his face. Cook said he tries to confuse the targets of his pranks for the amusement of his online audiences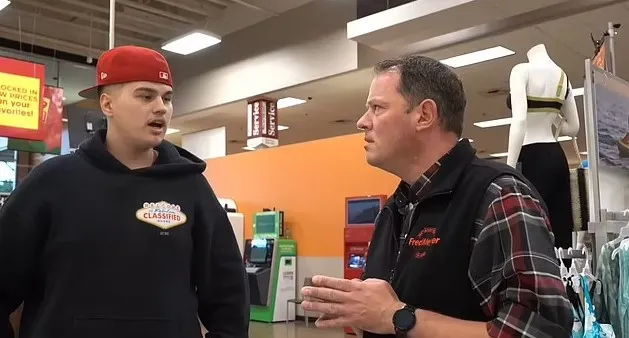 Tanner Cook further insisted that he doesn't seek to elicit fear or anger, but acknowledged that his targets often react that way. When asked why he didn't stop the prank, the YouTuber said he almost did not because he sensed fear or anger from Colie but because the delivery driver simply wasn't exhibiting the type of reaction he was looking for. "There was no reaction," Cook said. Prosecutor Edem Holmes said the facts of the case don't support a self-defense argument, as Colie's lawyer had argued. 
Prosecutor Homes said Cook's prank was bizarre but not threatening. 'They were playing a silly phrase on a phone,' the prosecutor said. 'How could the defendant have found that he was reasonably in fear of imminent bodily harm?' Defense attorney Tabatha Blake claims Colie didn't have the benefit of knowing he was a prank victim when he was confronted with Cook's confusing act. She said the prosecution's account of the incident diminishes how unsettling they were to Mr. Alan Colie at the time they occurred.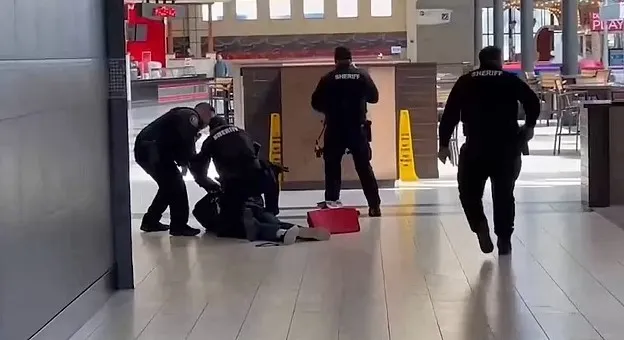 During the closing arguments, Pouilliard said he's aware of the dangers that delivery drivers can face as they interact with the public and that he has a license to carry a concealed weapon. Per DailyMail, Cook's father, Jeramy Cook, said the incident was shocking and unnecessary. 'They were making a video at the mall and trying to have fun with people, and this guy wasn't having fun,' he said. 'There was a phone that was around him and they were interviewing or talking to him, and he didn't like it so he pulled out his gun and shot my son.'
Jeramy emphasized his family's faith in God to get them through this trying time, adding, 'We need restoration, we need healing and we need to come together.'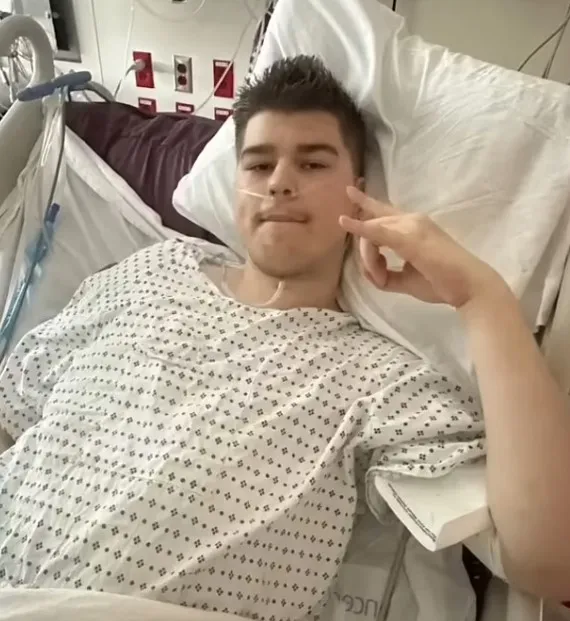 'I pray for this young man and pray that he finds God in this. I believe that God saved our son's life, and he could have easily died, but that's not the outcome. God has plans for my son,' he said, noting that he bears no ill will toward Colie. Initially, the jury was divided in terms of whether the defendant acted in self-defense but eventually delivered its verdict. Colie was convicted on a lesser firearm count, but Pouilliard said the conviction is inconsistent with the law, given Colie's acquittal on self-defense grounds.
Colie, who has been in custody since his April arrest, will remain incarcerated. For his part, Cook spoke from his hospital bed at the time of the incident, insisting he was just playing a joke on Colie. 'I was playing a prank and a simple practical joke, and this guy didn't take it very well,' he told WUSA9. He told the publication that the incident wouldn't deter him from making videos, from which he earns $2000 to $300 a month. However, Cook admitted to avoiding security the day he targeted Colie and for another, the sheriff's deputies testified that they were well aware of Cook.
Read Next