Celebrity
Millie Bobby Brown: Facts You Need To Know About The Stranger Things Star
Millie Bobby Brown went from being a Stranger Things Star to a rising Hollywood icon.
Millie Bobby Brown, known for her role as Eleven in the hit Netflix series Stranger Things, has taken the entertainment industry by storm. With her undeniable talent and charm, Brown has become one of the most recognizable and beloved young stars in Hollywood. In this biography, we will delve into her early life, rise to fame, notable achievements, personal life, and more facts you need to know about her.
Early Life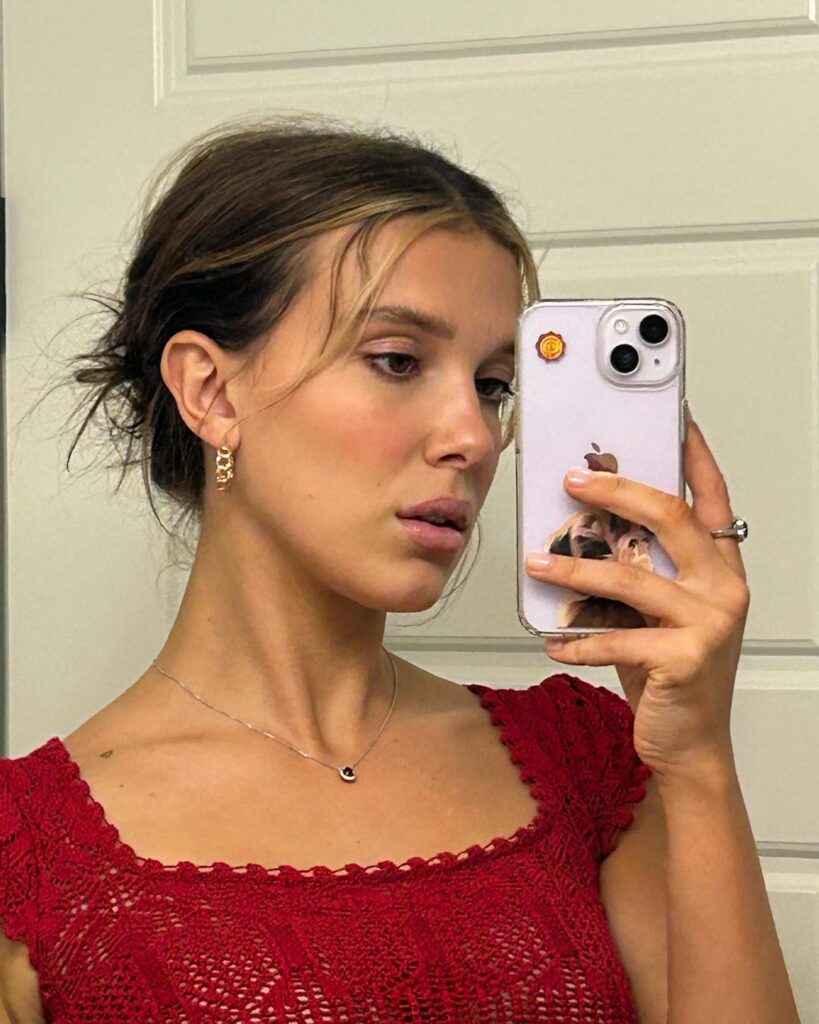 Millie Bobby Brown was born on February 19, 2004, in Malaga, Spain. Raised in Bournemouth, England, she discovered her passion for performing at a young age. Brown's talent was evident from the start, and her parents, Robert and Kelly Brown, recognized her potential. They made the courageous decision to uproot their lives and move to Hollywood to support their daughter's dreams of becoming an actress.
Brown's journey to stardom began with minor roles in television shows like Grey's Anatomy, Modern Family, and NCIS. These early appearances allowed her to showcase her talent and gain valuable experience in the industry. However, it was her breakthrough role as Eleven in Stranger Things that established her as a rising star.
Rise To Fame
Stranger Things, created by the Duffer Brothers, premiered on Netflix in 2016 and quickly became a global sensation. Brown's portrayal of Eleven, a young girl with supernatural abilities, captivated audiences and earned critical acclaim. Her nuanced performance, intense emotional range, and ability to convey complex emotions without speaking made her a standout among her co-stars. As Eleven, Brown became the heart and soul of the show. Her portrayal of the enigmatic character earned her numerous awards and nominations, including an Emmy nomination for Outstanding Supporting Actress in a Drama Series.
Relationship
Millie Bobby Brown is engaged to Jake Bongiovi! They've been together since summer 2021 and occasionally share their relationship on social media. The pair are now set to tie the knot.
Past Relationship
The actress and pop star Jacob Sartorius split in 2018. Back in December 2017, the pair took to Instagram with photos of themselves, alongside heart emojis. But seven months later, the pair posted statements on Instagram Stories saying that they had broken up but remained friends.
Body Disability
The actress is deaf in one of her ears. She was born partially deaf in one ear but it later became fully deaf after years of tubes. She's admitted she doesn't always hear the director yell 'cut' while on set.
Millie's Star Sign
She was born on the cusp of Aquarius and Pisces but she says she relates more to Pisces.
Personal Life
Outside of her acting career, Millie Bobby Brown leads a relatively private personal life. She has three siblings, an older brother named Charlie, an older sister named Paige, and a younger sister named Ava. In her free time, Brown enjoys spending time with her loved ones, playing with her dogs, and indulging in her passion for music. She has often showcased her singing talent on social media.
Mille's Actual Height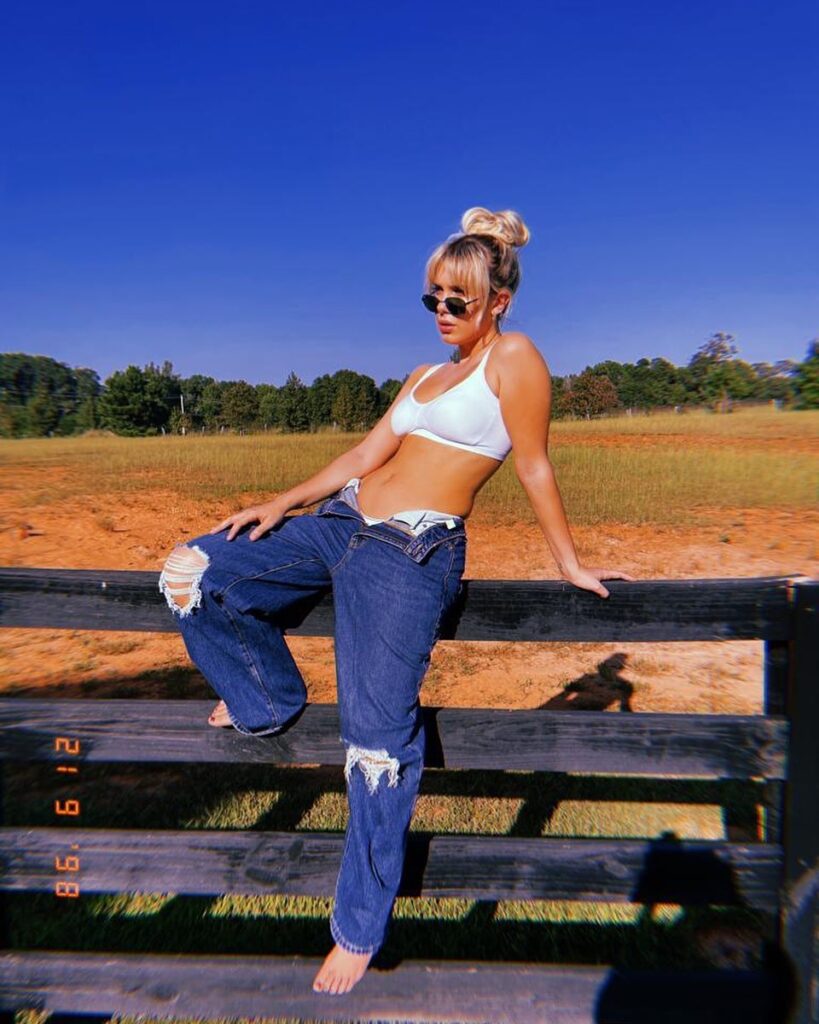 Millie Bobby Brown is 5ft 6 inches tall.
Millie's Accent
People are always curious about where Millie is from due to her somewhat mixed accent. While she is British, being raised in Dorset, she's spent many of her formative years in the United States.
Achievements & Awards
Millie Bobby Brown's exceptional talent has earned her numerous accolades throughout her career. So far, Millie has won 14 awards including one SAG Award for 'Outstanding Performance by an Ensemble in a Drama Series' which she shares with her Stranger Things cast team, and two MTV Movie & TV Awards for 'Best Actor in a Show' and 'Best Performance in a Show'. She also has a Teen Choice Award for 'Choice Sci-Fi/Fantasy TV Actress' and a Kid's Choice award for 'Favourite TV Actress'.
Millie's Instagram
Millie does in fact have Instagram, you can follow her @milliebobbybrown where she has over 50 million followers
Millie's TikTok
Millie is a huge fan of making TikToks, often recreating dance routines and viral trends. You can follow her @milliebobbybrown
Millie's Twitter
Millie Bobby Brown deleted her personal Twitter account (@milliebbrown) in June 2018 after becoming the subject of homophobic memes. But then, her other account @milliestopshate is still live.
Millie's Snapchat
Millie Bobby Brown's Snapchat username is milliebrown, but she does not use it anymore.
Films Millie Bobby Brown Has Been In
While Millie is best known for her role as Eleven in Stranger Things, she's also had roles in some big films, including Godzilla: King of the Monsters, where she played Madison Russell. She also plays Nora in the upcoming Netflix film The Girls I've Been, based on the best-selling Tess Sharpe novel.
Net Worth
Millie Bobby Brown has amassed a considerable net worth. Her acting career, brand endorsements, and various ventures have contributed to her financial success. While her exact net worth may vary, estimates place it around $10 million.
Millie Bobby Brown To Return For Final Season Of Stranger Things
Millie Bobby Brown will be returning as Eleven in Stranger Things 5. Fans are already speculating that her role as Eleven might have to make a huge sacrifice in season 5 to save her friends, family,, and the world.
How Much Is Millie Paid Per Episode Of Stranger Things
Millie is reportedly one of the highest-paid cast members on Stranger Things. She earns as much as Winona Ryder and sources suggest she may earn somewhere between $300,000 and $350,000 per episode
Philanthropy
Despite her young age, Millie Bobby Brown has shown a deep commitment to philanthropy and has used her platform for positive change. In 2018, she became the youngest-ever Goodwill Ambassador for UNICEF, a role in which she advocates for children's rights and raises awareness about the issues they face globally.
Millie Bobby Brown: The Rising Hollywood Icon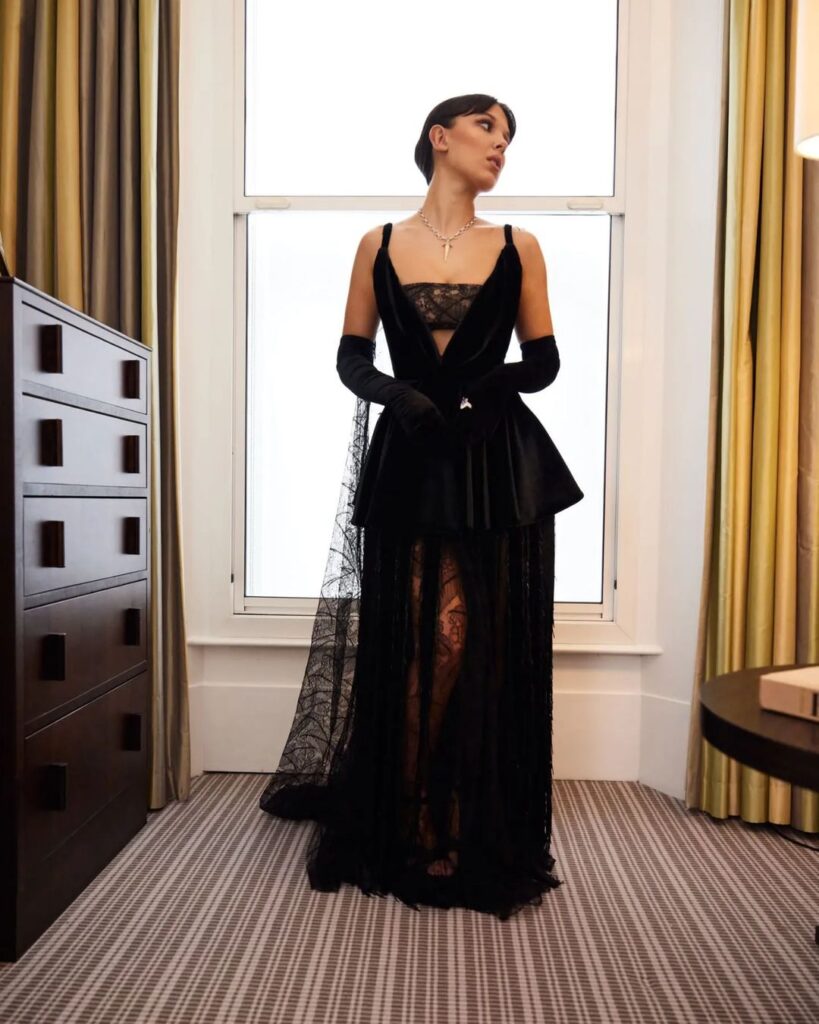 Beyond her role in Stranger Things, Millie Bobby Brown has continued to make her mark in the entertainment industry. She has expanded her filmography with notable roles in movies such as Godzilla: King of the Monsters and Enola Holmes, in which she played the titular character and also served as a producer. Brown's versatility as an actress is evident in her ability to effortlessly transition between projects and bring depth to every role she takes on.
In addition to her acting career, Brown has made a name for herself in the fashion industry. Her impeccable sense of style and fashion-forward choices have earned her recognition as a style icon. She has graced the covers of prestigious magazines and collaborated with renowned fashion brands, solidifying her status as a rising fashion influencer.
Conclusion
Millie Bobby Brown has become a household name, captivating audiences with her extraordinary talent and magnetic presence. From her breakout role in Stranger Things to her philanthropic endeavors, Brown has proven herself to be a force to be reckoned with in the entertainment industry. As she continues to soar to new heights, there is no doubt that Millie Bobby Brown's star will shine brightly for years to come.
Read Next