Entertainment
Lil Wayne, Nas Suprise Fans At Lauryn Hill's Concert
Lil Wayne joins Ms. Lauryn Hill, Wyclef Jean and Pras Michel to debut a new verse over "Ready Or Not".
Recently, the Kia Forum in Los Angeles saw an electrifying performance by the legendary Lauryn Hill. However, what made this particular show remarkable were the unexpected appearances of several special guests. Among them was rapper Nas, who teamed up with Hill for the renditions of their hits "If I Ruled the World" and "Nobody." Another surprise guest who took the stage by storm was Lil Wayne himself.
When Lil Wayne emerged, he wowed the crowd, rapping his verse from the timeless 2002 "Ready or Not" freestyle.
Meanwhile, Hill continued her performance of the original version with her Fugees bandmates, Wyclef Jean and Pras. Weezy then treated the audience to his fan-favorite tracks, including the iconic "A Milli." Social media exploded with videos capturing Hill's infectious energy as she grooved alongside the Carter rapper. Not to be outdone, Hill also invited B-Real from Cypress Hill to grace the stage with his presence.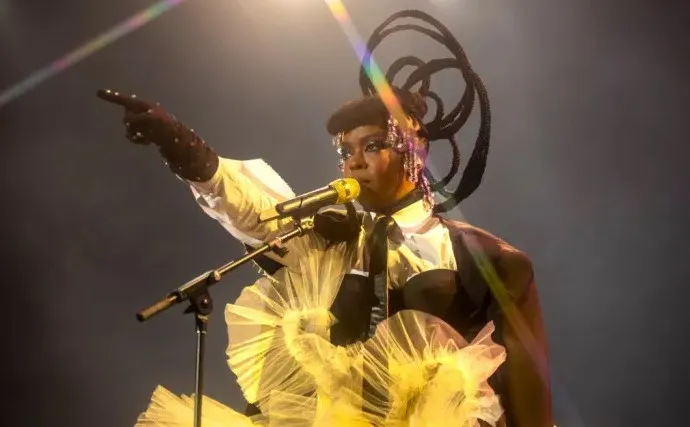 The concert's atmosphere was only heightened by the fact that it followed a day in which Lauryn Hill publicly addressed long-standing criticisms of her punctuality. During her set in Los Angeles, Hill reportedly responded to the complaints about her past tardiness. "Some say, 'Oh, she's late' and 'She's late tonight,'" Hill expressed. "But let me tell you, y'all are lucky I make it to this bloodclot stage every single night. I pour my soul into every performance, not because they allow me to, but because I stand here in the name of God. I know it, and God is the one who enables me to do this."
FAQs
Who were the surprise guests at Lauryn Hill's concert in LA?
Nas and Lil Wayne, among others, made surprise appearances during the concert.
What songs did Nas and Hill perform together?
Nas and Hill performed "If I Ruled The World" and "Nobody" from Nas's album King's Disease II.
Which song did Lil Wayne rap during Hill's performance?
Lil Wayne rapped his verse from the 2002 "Ready or Not" freestyle.
Read Next