Celebrity
Leonardo DiCaprio's GF Vittoria Ceretti Grabs His B*tt at Halloween Bash
Leonardo DiCaprio's girlfriend, Vittoria Ceretti, snuck in a cheeky b*tt grab at Halloween bash.
Leonardo DiCaprio is in the news again, but this time it's not for his acting skills or environmental activism. The A-list actor was recently caught in an NSFW moment at a Halloween party, where his girlfriend, Vittoria Ceretti, was seen grabbing his b*ttocks. Ceretti is a 25-year-old Italian model who has been dating DiCaprio for over a year now. The couple has been spotted together on various occasions, including vacations and red-carpet events. Despite their 22-year age gap, the two seem to be going strong.
The NSFW moment at the Halloween bash has caused a stir on social media, with some people criticizing Vittoria Ceretti for her actions.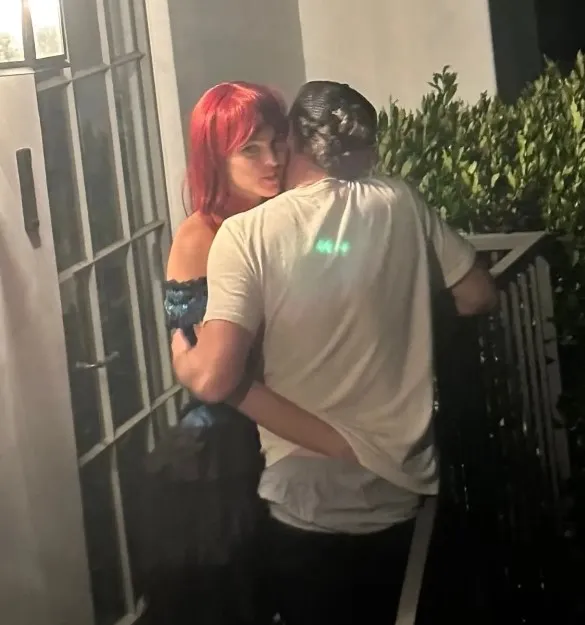 Others have come to her defense, saying that it's a normal thing couples do. Whatever your opinion may be, it's clear that the incident has put the couple in the spotlight once again. An insider told TMZ that DiCaprio, 48, stepped outside of the party to get "some fresh air" and was joined by Ceretti shortly after. The two then began snuggling, during which point Vittoria snaked her hand around his waist and reached deep into his boxers, fondling his bare a**. They ended their steamy PDA the moment they realized someone was watching them. Photos from the steamy scene show Vittoria's hand shoved up her partner's butt in a wild moment that is perhaps the most affectionate on camera between Leonardo and a partner.
Both Dicaprio and Vittoria snuggled up on each other before returning inside after noticing they had eyes on them. Notably, Leonardo DiCaprio is known for his love of models, having dated several high-profile models in the past. Vittoria Ceretti is just the latest in a long line of stunning women that the actor has been linked to. Despite the criticism he has received for his dating choices, DiCaprio seems to be unbothered and continues to enjoy his love life. In September, a source told Page Six that DiCaprio and Ceretti's romance was more serious than just a casual fling.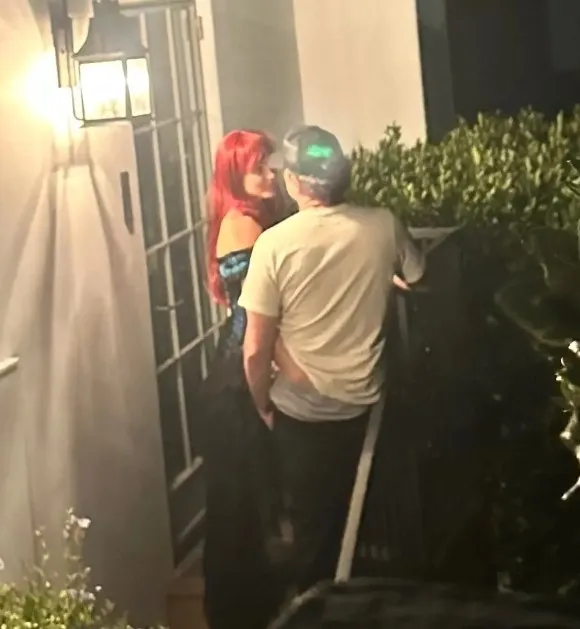 "They've been spending quite a bit of time together over the past few months, and they're enjoying getting to know one another on a deeper level," the insider said. Dicaprio has dated some of the hottest models in the industry. In fact, his dating history over the years has become controversial thanks to his taste for only dating models under the age of 25. Despite facing backlash as a result, the 48-year-old still has his eyes set on younger women, this time snagging the 25-year-old Italian model. However, Vittoria clearly has a special place that sets her apart from his previous conquests.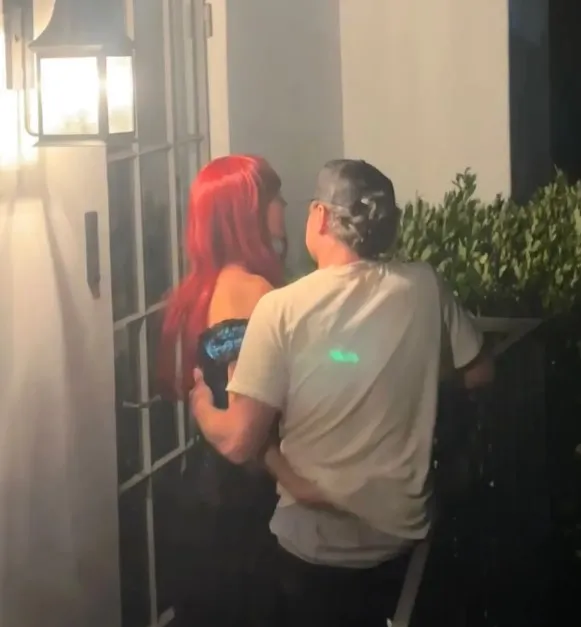 Aside from being slightly older than his previous flames, with the exception of Gigi Hadid, Leonardo DiCaprio's new girlfriend has that daring side to her. However, this is DiCaprio's first public relationship since his split from Camila Morrone in August 2022. As for Ceretti, she was previously married to DJ Matteo Milleri, but the two have since separated. Ceretti is the daughter of designer Francesca Lazzari and has modeled for the likes of Alexander McQueen and Versace.  The Balenciaga brand ambassador seems to be acquainted with a few members of Leonardo's inner circle this summer, including Fusion model Neelam Kaur Gill and DNA model Meghan Roche.
FAQs
Who is Vittoria Ceretti?
Vittoria Ceretti is a 23-year-old Italian model who is currently dating Leonardo DiCaprio.
How long have Leonardo DiCaprio and Vittoria Ceretti been dating?
The couple has been dating for over a year now.
What happened at the Halloween party?
Vittoria Ceretti was seen grabbing Leonardo DiCaprio's butt in an NSFW moment at a Halloween party.
Are Leonardo DiCaprio and Vittoria Ceretti still together?
Yes, it seems that the couple is still going strong.
Are they planning to get married?
There is no information available about their plans to get married.
Read Next