Beauty
Kim Kardashian Stuns In Very Daring Gucci Bikini Top For New Instagram Photos
Kim Kardashian posted some very risqué photos in sexy Gucci bikini top in four vintage-feel photos.
The SKIMs mogul treated her followers to some very risqué photos of herself as she posed in a sexy Gucci bikini top for four grainy, vintage-feel snapshots. Reportedly, it comes as Kim Kardashian yet again risks backlash as she's featured in a Balenciaga campaign after refusing to cut ties with the brand following last year's pedophilia scandal, which rocked the fashion world.
Kim Kardashian, who stunned in the Gucci bikini top, was one of the models who showcased the Summer 2024 collection for the Paris-based fashion brand, wearing a black latex dress.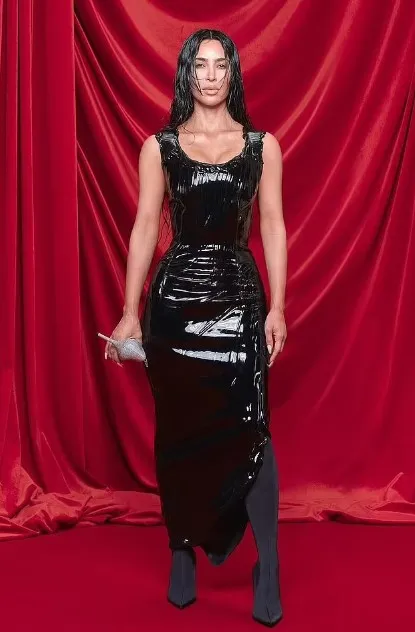 She teamed the sleeveless number with black clinging thigh-high boots as she carried a shimmering silver stiletto heel. Her locks were wet and worn down in the middle as she wore minimal makeup.
Though Kim didn't rock the runway or even sit front row at Balenciaga's Paris Fashion Week show, attended by her mother Kris Jenner and longtime friend Paris Hilton. Nylon France contributing editor Louis Pisano said of the reality TV star's absence, as they wrote in X, 'Re. Kim Kardashian at Balenciaga: Demnagram just told me at the afterparty that Kim is not in Paris anymore; she left after the VB show & party and they just shot her for the lookbook since she wasn't here.'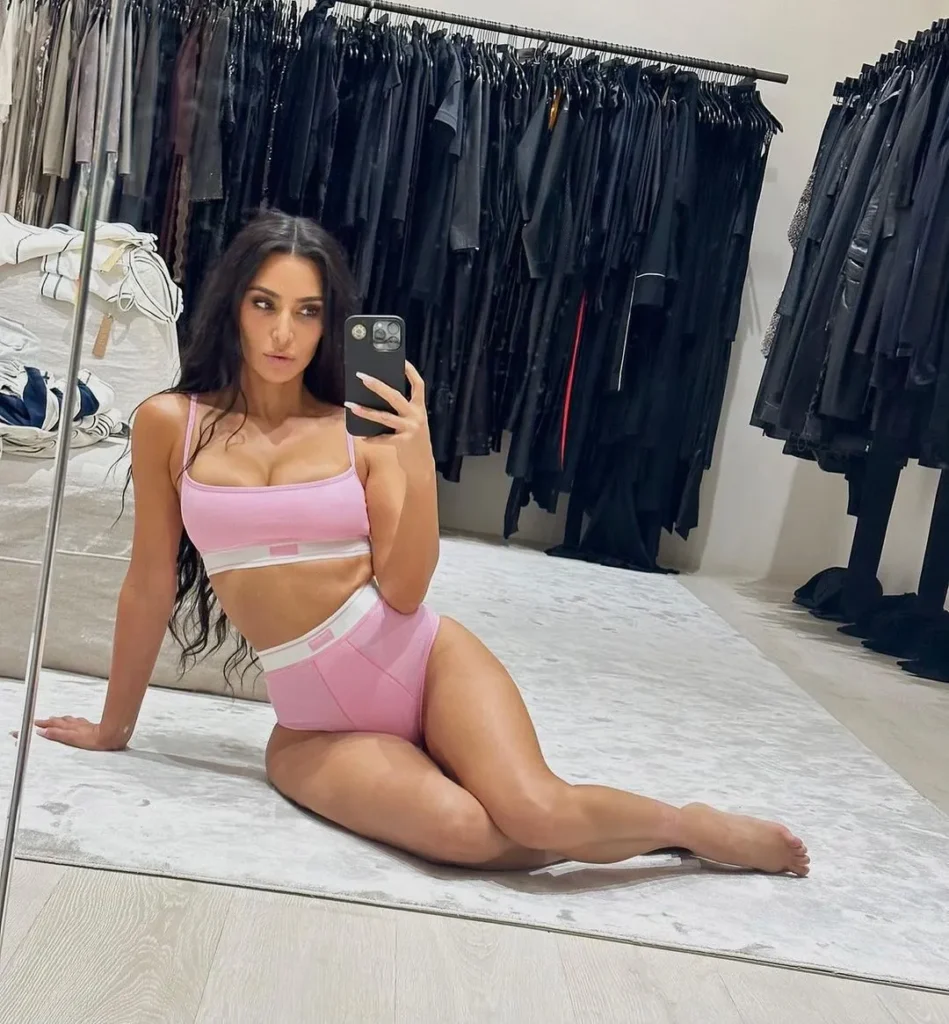 As with the Gucci bikini top look, Kim Kardashian put up an eye-popping display, paired with comfortable garments including a silk pajama set that featured Gucci's iconic monogram print all over it in brown.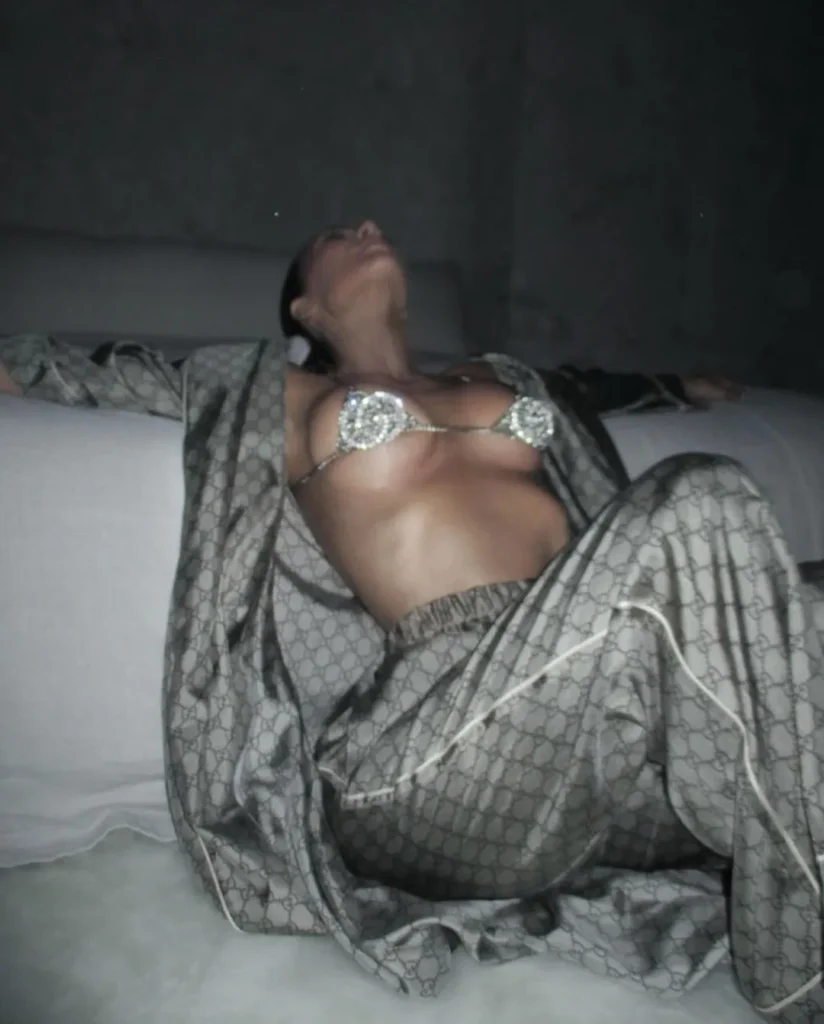 Kim had her raven-colored hair pulled back in a very long braid that ran down her neck to her lower back.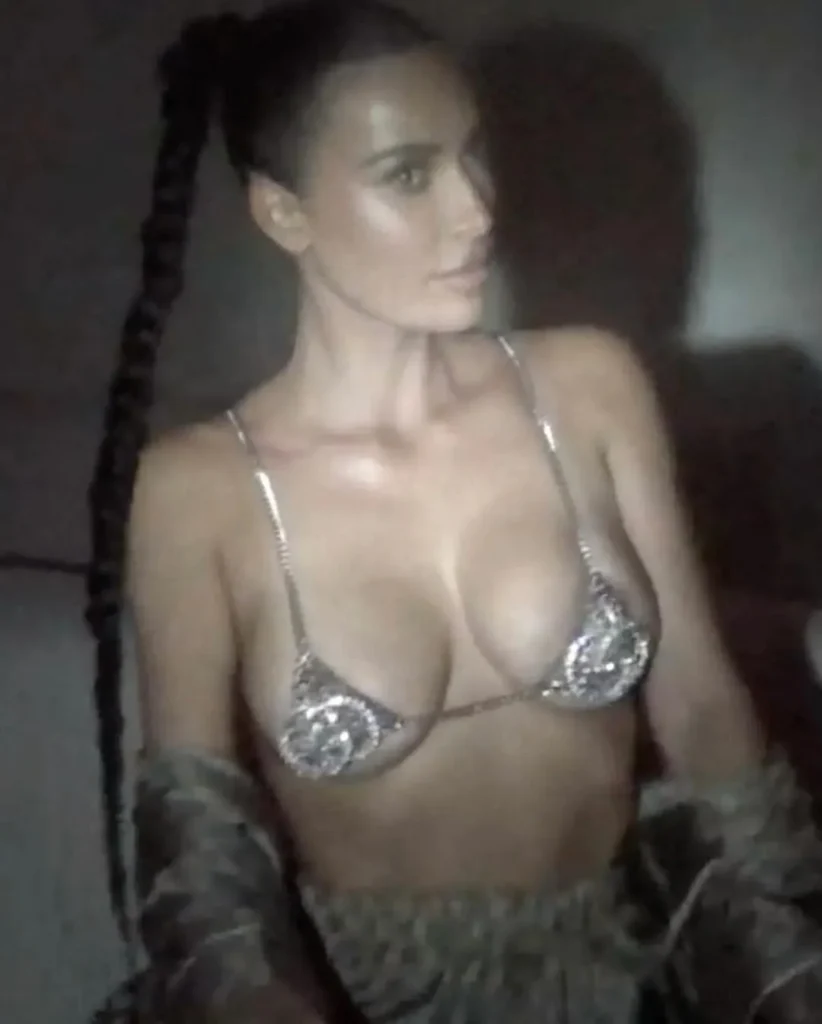 The mom-of-four had her complexion shined as she no doubt wore plenty of highlighter on the face while topping the makeup with nude, semi-glossy lips. Kim, 42, put up some very provocative poses including one of her sitting on the floor with her hands strewn across the foot of the bed. In the caption, she wrote, 'It's all Gucci.' However, the beauty recently attended Victoria Beckham's Paris Fashion Show where she was slammed for snubbing Vogue editor Anna Wintour.
Meanwhile, Kim since November 2022 had refused to cut ties with Balenciaga, despite a backlash that saw the company linked to a shoot that placed children alongside BDSM-themed items. She instead spoke out about the scandal, saying that while she was shaken and disgusted to see the images in the ad campaign, she had wanted to speak with officials at the designer to understand how it came to be. Balenciaga was so embarrassed by the campaign that they wiped it off all social media pages.
Read Next