Beauty
Kim Kardashian Channels Kanye West's 'Wife' Bianca Censori With New Hair Look
Kim Kardashian's new hair has sparked debate if it's a coincidental or a deliberate move.
The SKIMs mogul is never one to shy away from edgy looks but her latest appears to be inspired by Kanye West's new wife Bianca Censori. The Australian architect and Kim Kardashian have recently been seen wearing similar outfits, sparking debate about whether it's coincidental or perhaps a deliberate move. Kim K has yet again generated a buzz on social media after debuting new hair like that of Bianca.
Kim Kardashian's new hair is so drastic that some are convinced she copied Bianca Censori, who now sports a pixie cut.
The SKKN founder's long raven locks were shaved off for a killer buzz cut. In photos shared on Instagram in black and white, Kim Kardashian also sported glasses and pencil-thin eyebrows while flashing photographer Nadia Lee Cohen her best blue steel. The mom-of-four opted for a see-through white tank top for the shoot as she showed off her new haircut from the back.
The reality TV star was barely recognizable in the striking new photos, captured in black and white.
Notably, Kim was photographed for CR Fashion Book's new Muses issue, and this marks one of her most striking looks yet.  A blurb on CR Fashion Book's Instagram read in part: 'Emerging from her reality TV origins, ascending to the heights of a business mogul, and pioneering groundbreaking prison reform efforts, #KimKardashian is the barrier-breaking muse of this generation redefining what it means to inspire.' 
This comes as fans had earlier this month accused Kim Kardashian of copying Censori in a thirst trap, which she posted to Instagram. The 42-year-old showed off her bikini body as she donned the thirst trap of a tight gold swimsuit.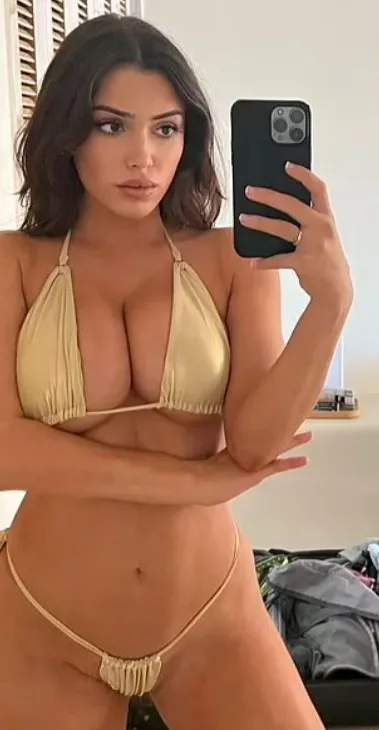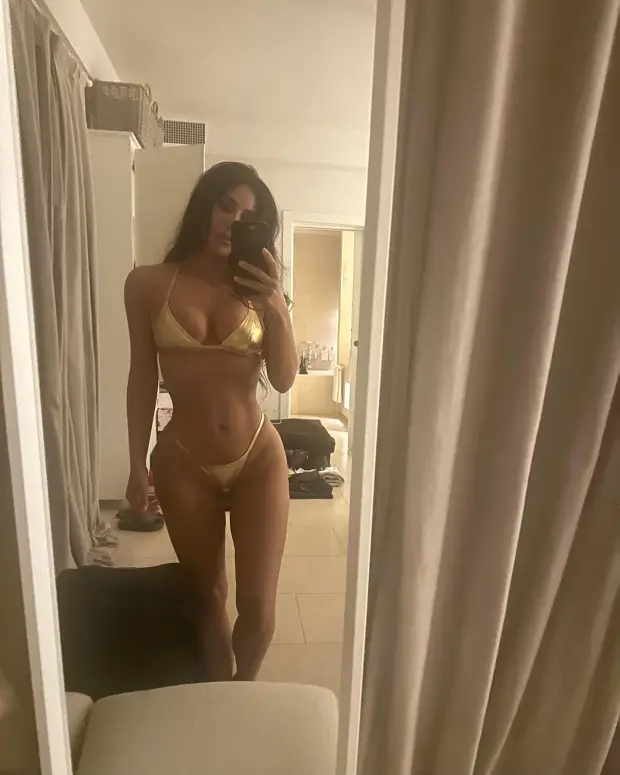 The Hulu star captioned the post, 'All that glitters is gold.' Eagle-eyed instantly caught similarities with Bianca's deleted snapshots, one of which featured the architect wearing a similar gold bikini from 2020. As per DailyMail, the deleted bikini photo was taken three years ago during Bianca's time in Australia. As with the account, a source told the publication that the beauty deactivated it, possibly because of her marriage to Kanye.
In August, Kim Kardashian had also been spotted in neutral-colored clothing that was very similar to that which Bianca had worn.
Photos of Kim in the outfit have flooded Reddit, and without holding back, she was compared to Bianca. One said, Kim is trying to show Bianca up." Another said, "Bianca doesn't need three layers of spanx." To which a third replied, "Yeah, it's almost like she purposely wears the sheer fabric to show that she doesn't need the shapewear." Someone else said, "Bianca def had work done; this is not natural, but nowhere near the atrocity that is Diaper Butt Kim."
Meanwhile, Bianca also sported the same outfits Kim Kardashian wore while in Italy. In 2017, at the height of her marriage to Kanye, the SKIMs mogul stepped out in this identical pair of latex leggings to Censori's bottoms.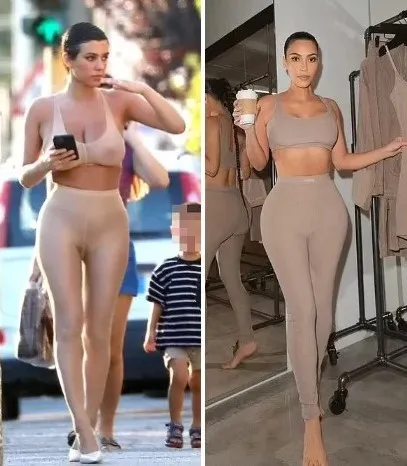 But unlike Censori, the reality TV star opted for a nude bralette with spray-on tights and a pair of lace-up Victorian boots. Kanye's new wife, for her part, paired the daring leggings with a ripped crop top, which exposed her breasts, and a pair of Perspex stiletto heels, similar to Kim's own. Censori opted to bizarrely cover her chest with a purple cushion, and interestingly, the legging in question is from the Yeezy line.
Also, recently, Bianca stepped out in a black bikini top and tights, another outfit that has a striking resemblance to that worn by Kim Kardashian in 2022.
Bianca has people calling her a Kim-look alike, and interestingly, just as Kim channels her hair look, the architect had at one point also bleached her dark hair, something that Kim has done to her locks. She even rocked sheer tights while recently stepping out with West for a KFC run, just like the Kardashian star. When she stepped out for the Balenciaga Fashion show, Bianca had shades, slicked-back hair, and a halter top, a style previously worn by Kim.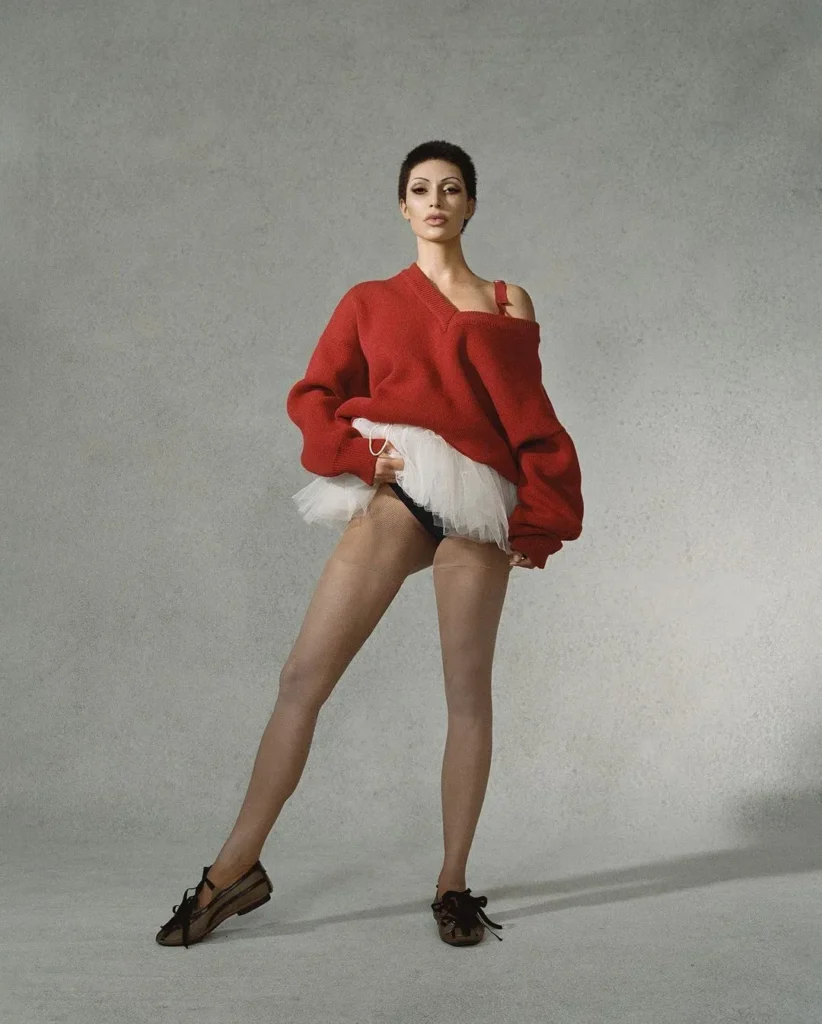 Read Next