Celebrity
Florida Tour: Pink To Giveaway 2000 Banned Books
The banned books are about race and sexuality.
Pink, the pop star, has stirred up controversy with her plan to distribute 2,000 banned books on her upcoming tour. The books, which have been banned in some public schools in the state, include titles like The Family Book by Todd Parr and Beloved by Toni Morrison. Partnering with PEN America, Pink revealed this plan during an Instagram Live, aiming to raise awareness about the issue of banned books in Florida.
In a statement on Instagram, the "Just Give Me a Reason" singer opened up about why she's using her platform to give away banned books.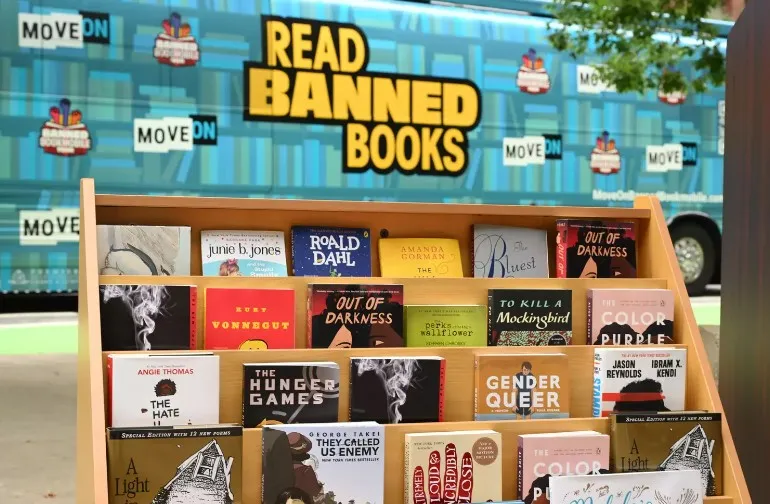 "Books have held a special joy for me from the time I was a child, and that's why I am unwilling to stand by and watch while books are banned by schools," the recording artist said in a statement. She continued, "It's especially hateful to see authorities take aim at books about race and racism and against LGBTQ authors and those of color. We have made so many strides toward equality in this country, and no one should want to see this progress reversed. This is why I am supporting PEN America in its work and why I agree with them: no more banned books."
The singer-songwriter further shared news of the partnership on Instagram by hosting a live-streamed conversation with author Amanda Gorman, 25, and PEN America CEO Suzanne Nossel to bring attention to book bans. At the time, she also opened up about her personal decision to be involved with the movement. "As a mom of two young readers, I can't imagine letting someone else decide what MY CHILDREN can and cannot read!" the "So What" singer wrote in the caption. Pink expressed her strong opposition to the book bans, emphasizing the importance of freedom of speech and the detrimental impact of restricting access to diverse literature for children.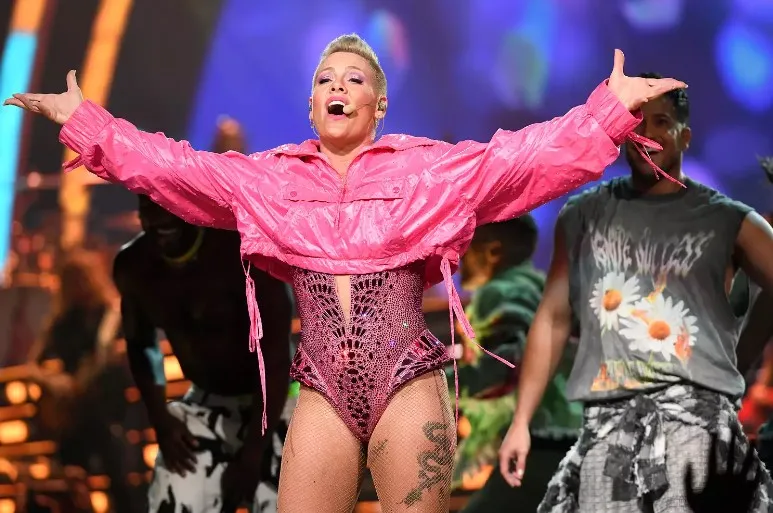 While many supported Pink's initiative, some critics took to social media to express their disapproval, accusing her of promoting p*rnography among children. However, Pink swiftly addressed these claims, clarifying her stance on supporting freedom of speech and combating narrow-minded censorship. Despite the backlash, numerous individuals voiced their appreciation for Pink's stance, especially parents who have been actively opposing book bans in Florida schools. This move has sparked a much-needed conversation about the importance of inclusivity and diverse representation in literature.
Pink has long used her platform to advocate for the LGBTQ+ community and women's rights, among other issues, and is a supporter of charities such as Planned Parenthood, the Human Rights Campaign, and more. However, Pink's partnership reportedly comes as Florida has implemented laws limiting free speech in education in recent years, such as the Individual Freedom Act, which was passed in July 2022 and limits how systemic racism and discrimination are taught in schools and the workplace, per the ACLU. Last year, Governor Ron DeSantis also signed legislation, which has been colloquially called the "Don't Say Gay" bill, to limit discussion of LGBTQ+ topics in schools.
FAQs
What is Pink's plan regarding banned books?
Pink intends to distribute 2,000 banned books at her upcoming Florida shows, partnering with PEN America to raise awareness about book bans in the state.
What is the motivation behind Pink's initiative?
Pink's initiative is a response to Florida's legislation banning books with sexually explicit material in schools, which critics argue stifles discussions on race and LGBTQ+ topics.
Read Next