Actor Erik Jensen, known for his role in the hit TV series "The Walking Dead," has recently disclosed his diagnosis of stage 4 cancer. The news has sent ripples of concern and support throughout the entertainment industry and among fans worldwide. Jensen's announcement took the world by surprise, leaving many wondering about the impact on his career and the reactions of those who have worked closely with him. This news has left fans and colleagues deeply saddened, as they have come to admire his incredible talent and commitment to his craft.
The announcement has also reignited conversations about the importance of health, well-being, and the fragility of life. In the face of adversity, the cast and crew of "The Walking Dead" have come together to show their support for Jensen. The tight-knit community formed during the show's production has extended beyond the screen, with fellow actors and production staff expressing their love and solidarity for their colleagues.
The diagnosis of stage 4 cancer is a huge setback for anyone, let alone someone as talented and dedicated as Erik Jensen.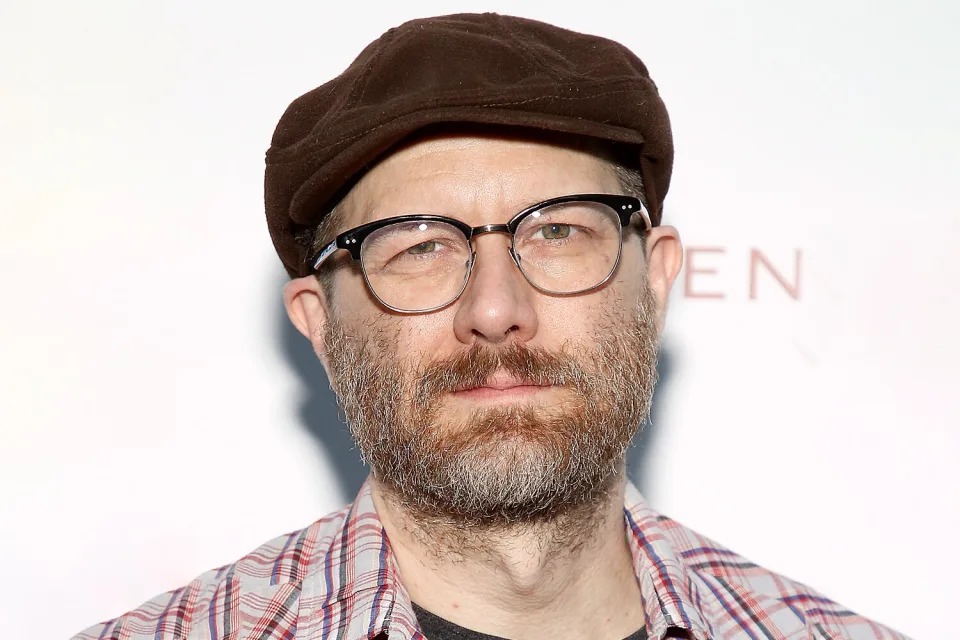 The entertainment industry, known for its fast-paced and often cutthroat nature, is demonstrating its capacity for compassion and unity in times of hardship. Erik Jensen's diagnosis serves as a reminder that life can throw unexpected challenges at us, regardless of our status or achievements. It highlights the importance of cherishing the present moment, valuing our relationships, and taking care of our physical and mental well-being. As fans process this distressing news, many are left wondering about the future of Jensen's career.
Will he be able to continue working on "The Walking Dead"? How will his illness impact his ability to pursue other acting opportunities? These questions reflect the genuine concern and curiosity of fans who have invested their time and emotions into the characters brought to life by this talented actor. While the specifics of Jensen's treatment and recovery remain private, it is clear that he is not alone in his battle against cancer. The overwhelming support from his colleagues and fans alike demonstrates the power of a united community, standing together in solidarity and offering strength during difficult times.
However, Walking Dead CCO Scott M. Gimple has pointed out the GoFundMe page to fans, hoping they can help. "One of TWD's own could use a little help.  Erik Jensen, who played Dr. Steven Edwards in S5 was just diagnosed with cancer, and it's a time of great uncertainty for him and his family. If you want to send something his way," Gimple wrote on Twitter. Reportedly, Jensen recurred as Dr. Steven Edwards in Season 5, the Grady Memorial doctor for whom Beth Greene briefly worked as an assistant. He was most recently in post-production on two films, according to IMDb: Rebel Girl and The Collaboration. 
"After miraculously surviving a brain aneurysm just a year and a half ago, our beloved Erik Jensen was just diagnosed with Stage IV colorectal cancer," Erik Jensen's GoFundMe page reads. The cancer has metastasized to his liver, but Erik is young and strong (cutting a film during chemo, working full-time as a director and writer throughout), and his doctors think they have a shot at shrinking the tumors enough to do two very major surgeries and get them all out. He can make it through this. But Erik and his family are in for the fight of their lives, and they need your support."
FAQs
Who is Erik Jensen, and what is his connection to "The Walking Dead"?
A1: Erik Jensen is an actor who starred in the fifth season of "The Walking Dead." He played the role of Dr. Steven Edwards in the series.
Q2: What is the current health status of Erik Jensen?
A2: Erik Jensen has been diagnosed with Stage IV colorectal cancer, which has also metastasized to his liver.
Q3: How did Erik Jensen's family reveal the news of his cancer diagnosis?
A3: Erik Jensen's family revealed his cancer diagnosis in a GoFundMe post. They shared the news and their need for support in a heartfelt message on the platform.
Q4: How did Erik Jensen's prior health issues contribute to the situation?
A4: Prior to his cancer diagnosis, Erik Jensen had survived a brain aneurysm just a year and a half ago. This previous health issue has made his current battle with cancer even more challenging.
Q5: What are the goals of the fundraising campaign mentioned in the news?
A5: Erik Jensen's family, which includes his wife Jessica and 13-year-old daughter Sadie, is hoping to raise $300,000 through the GoFundMe campaign. This money will be used to cover the cost of cancer treatment, maintain their home, and provide stability for their family during this difficult time.
Q6: Are there any statements of support from the entertainment industry for Erik Jensen?
A6: Yes, several members of "The Walking Dead" cast and crew, including chief content officer Scott Gimple and series star Jeffrey Dean Morgan, have shown their support for Erik Jensen. They have shared the GoFundMe page and messages of encouragement.
Q7: Can you tell us more about Erik Jensen's career beyond "The Walking Dead"?
A7: In addition to his role on "The Walking Dead," Erik Jensen has appeared in other TV series, including "For Life" and "The Equalizer," among others.
Q8: How can I support Erik Jensen and his family during this challenging time?
A8: You can contribute to the GoFundMe campaign that has been set up to support Erik Jensen and his family as they face the financial challenges associated with his cancer treatment. Sharing the campaign and messages of support also goes a long way in helping them during this difficult period.
Read Next