Celebrity
Emily Ratajkowski And Stéphane Bak's Romantic Kiss In Paris
Emily Ratajkowski And Stéphane Bak were seen gazing into one another's eyes before the romantic kiss.
Emily Ratajkowski, the supermodel and actress, has once again hit the headlines with her recent escapades in the city of love. The paparazzi captured an intimate moment between Emily and French actor Stéphane Bak. The pair were spotted sharing a passionate kiss, and cameras also captured the couple holding wine glasses, their arms wrapped around each other, lost in the magic of the moment. The chemistry between them was undeniable, leaving onlookers in awe of their connection.
Emily Ratajkowski appeared to enjoy an extremely passionate PDA session with actor and comedian Stéphane Bak.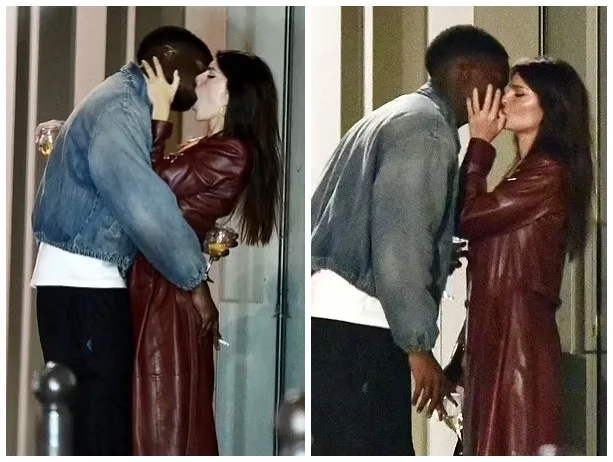 Stéphane Bak, a French actor and comedian, is known for his appearances in Wes Anderson's movies and his role as the French voice of Miles Morales in the Spider-Man: Into the Spider-Verse franchise. Emily, often in the spotlight for her stunning looks and captivating charm, has had her fair share of high-profile romances. She has been linked to DJ Orazio Rispo in the past and has had brief flings with the likes of Pete Davidson, Eric Andre, and even Harry Styles. It seems that Emily has a taste for adventure and is not afraid to explore new connections.
Per the DailyMail, the Franco-Congolese star Stéphane Bak was expelled from high school in 2011 and was later authorized by the French Department of Social Affairs to start working at the age of 14, leading to his comedy career. So far, his acting roles include Christopher Barratier's Team Spirit, David Moreau's Alone, and Paul Verhoeven's Elle. His most notable role came in Wes Anderson's 2023 film Asteroid City as a student alongside A-listers Scarlett Johansson and Tom Hanks.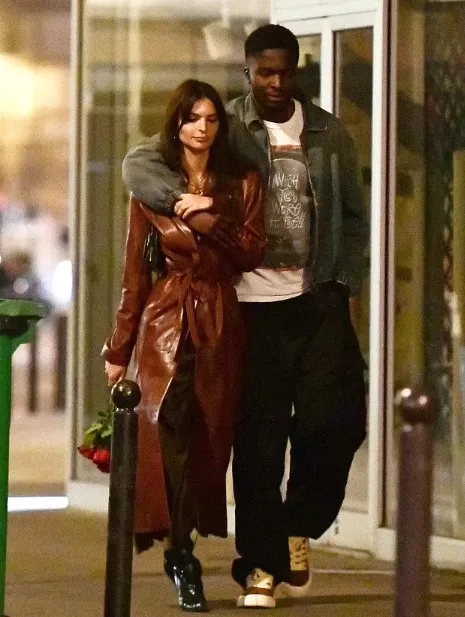 However, Emily shocked fans in March when she was seen kissing Styles, 29, on the streets of Tokyo in the wake of his split from Olivia Wilde. On the other hand, in the age of social media and viral content, it's easy for rumors to spread like wildfire. One such rumor that has caught the attention of many is the Amsterdam Glory Hole Voicenote,, allegedly involving Emily. Therefore, it's crucial to separate fact from fiction and rely on credible sources before jumping to conclusions.
FAQs
What is Emily Ratajkowski's ethnicity?
She has a mixed heritage. Her father is of Polish and Jewish descent, while her mother is of Irish and German ancestry.
How did Emily Ratajkowski rise to fame?
She gained widespread recognition after appearing in the music video for Robin Thicke's "Blurred Lines" in 2013. Her striking beauty and confident demeanor captivated audiences and launched her into the spotlight.
Has Emily Ratajkowski acted in movies?
Yes, she has acted in several films. Some of her notable movie appearances include "Gone Girl" (2014), "Entourage" (2015), and "We Are Your Friends" (2015).
Is Emily Ratajkowski involved in any activism or social causes?
Yes, she is known for her activism and advocacy work. She is a strong advocate for body positivity and women's rights. She has also been vocal about issues such as sexual assault, reproductive rights, and gender equality.
Read Next