Entertainment
Elon Musk Biopic in Works At A24
Darren Aronofsky is teaming up with A24 for the Elon Musk biopic.
So, get this: It appears A24 has its sights set on the Elon Musk biopic. The independent film studio is all set to produce a biopic based on Walter Isaacson's authorized biography of the entrepreneur, and guess who's been roped in to direct this high-profile project? None other than the visionary filmmaker, Darren Aronofsky! You might remember Aronofsky from his work on dramas like "Requiem for a Dream," "Black Swan," and "Mother!"
The Elon Musk biopic will be based on the latest novel by Walter Isaacson.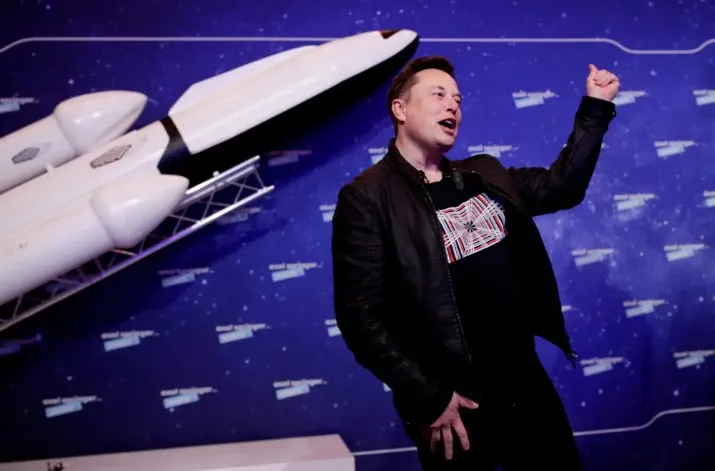 The decision to adapt Isaacson's biography into a film has certainly sparked a heated frenzy, with studios and filmmakers vying for the rights to this story. After a competitive bidding war, A24 reportedly emerged victorious, securing the opportunity to delve into the complex legacy of one of the most polarizing figures in the tech world. Now, let's talk about Musk. From his pioneering ventures in space exploration with SpaceX to his innovations at Tesla, Elon Musk has consistently defied convention and redefined the boundaries of technological advancement.
Musk's audacious moves, such as the acquisition and rebranding of Twitter to X, have stirred up widespread debate and controversy. With his astronomical wealth and a net worth surpassing $200 billion, Musk's journey from entrepreneurial maverick to the richest person on the planet is a saga that transcends the realms of business and technology. The Elon Musk biopic is poised to offer audiences an intimate glimpse into the complexities of Musk's life, exploring his triumphs, tribulations, and larger-than-life persona.
Excitement is certainly brewing as A24 embarks on this cinematic odyssey, and the anticipation surrounding the casting choices for the pivotal role of Elon Musk is palpable. Who will step into the shoes of the tech luminary, bringing his charisma and unyielding ambition to life on the big screen? As the project gains momentum, the speculation surrounding the casting announcements is only set to intensify. However, the Elon Musk biopic stands poised to wow audiences with its immersive portrayal of a modern-day visionary. Are you ready?
FAQs
What is the Elon Musk biopic about?
The biopic is set to delve into the life and legacy of tech mogul Elon Musk, exploring his groundbreaking ventures in space exploration, automotive innovation, and controversial forays into social media.
Who is directing the Elon Musk biopic?
The biopic will be directed by filmmaker Darren Aronofsky, known for his distinctive storytelling style and works such as "Black Swan" and "Mother!"
Read Next