Entertainment
Dakota Johnson, Sydney Sweeney's Madame Web Release Date
Madame Web is set for release on February 14th 2024.
If you thought the web-slinging action was over, think again. Sony has just dropped the trailer for Madame Web, and it's set to bring a whole new twist to the Marvel universe. Starring Dakota Johnson and Sydney Sweeney, this suspense thriller is all set to take you on a wild ride through the spider world. In the upcoming film, Dakota Johnson takes on the role of Cassandra Webb, a Manhattan paramedic with some extraordinary clairvoyant abilities. These powers allow her to peer into the future and unravel the secrets of the spider world.
Among the Madame Web cast members, Dakota teams up with a group of young women, including Sydney Sweeney's character Julia Carpenter.
But wait, there's more! The star-studded cast also includes Isabela Merced, Emma Roberts, Adam Scott, Celeste O'Connor, Tahar Rahim, Mike Epps, and Zosia Mamet. Now, if you've been following Sony's universe of Marvel characters, you'll know that they've been knocking it out of the park with hits like "Venom" and "Morbius." "Madame Web" is the latest addition to this lineup, and it's definitely one to watch out for. After the success of "Spider-Man: Across the Spider-Verse," it's clear that fans are hungry for more web-slinging adventures.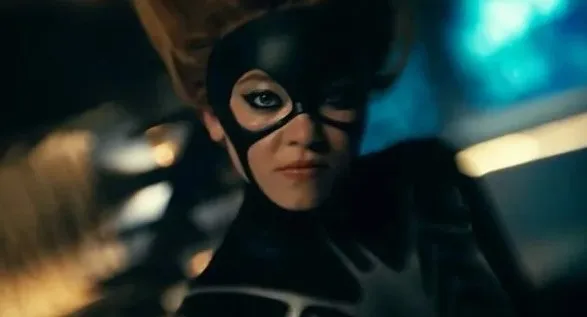 And the excitement doesn't stop there. Sony has big plans for the future, with a third "Venom" movie and "Kraven the Hunter" already in the pipeline. But what sets this new film apart is that it marks Sony's first comic book adaptation with a woman in the lead role. Directed by S.J. Clarkson, known for her work on Marvel's "Jessica Jones" and "The Defenders," Madame Web is shaping up to be a game-changer in the superhero genre. With a release date set for Feb. 14, 2024, and a trailer now available, this film is set to capture the hearts of audiences with its unique blend of mystery, action, and a touch of the supernatural.
FAQs
Who are the lead actors in "Madame Web"?
Dakota Johnson and Sydney Sweeney take on the leading roles in "Madame Web."
When is "Madame Web" set to be released?
"Madame Web" is scheduled to swing into theaters on February 14, 2024, so get ready for an action-packed Valentine's Day treat!
What sets "Madame Web" apart from other Marvel films?
"Madame Web" marks Sony's first comic book adaptation with a woman in the lead role, signaling a groundbreaking moment for diversity and representation in the superhero genre.
Read Next