Celebrity
Cristiano Ronaldo's '99 Lashes' for Iranian Adultery Charge: Here's What To Know
Cristiano Ronaldo and Fatima Hamimi shared their moment when Al-Nassr traveled to Tehran to play Persepolis.
The recent reports surrounding soccer superstar Cristiano Ronaldo's alleged punishment of 99 lashes in Iran have created a wave of controversy. The rumors suggest that Ronaldo could face this severe penalty due to an innocent gesture he made during a visit to the country. In this article, we will delve into the details of the incident, debunk the rumors, and shed light on the truth.
Table of Contents
The Fatima Hamimi-Ronaldo Encounter
During a visit to Iran in September, Cristiano Ronaldo, who was playing for Al-Nassr at the time, had an encounter with an Iranian painter named Fatima Hamimi. Hamimi, who is 85 percent paralyzed and creates art using her feet, gifted Ronaldo two of her ultra-realistic paintings. In return, Ronaldo showed his gratitude by embracing her and giving her a gentle peck on the forehead.
Misinterpretation of Cristiano Ronaldo's Gesture
Unfortunately, this seemingly innocent act of appreciation was misinterpreted in Iran. According to Iranian law, any physical contact with a woman other than one's wife is considered adultery. Consequently, Ronaldo's gesture of affection towards Hamimi was seen as a violation of this law.
Sentencing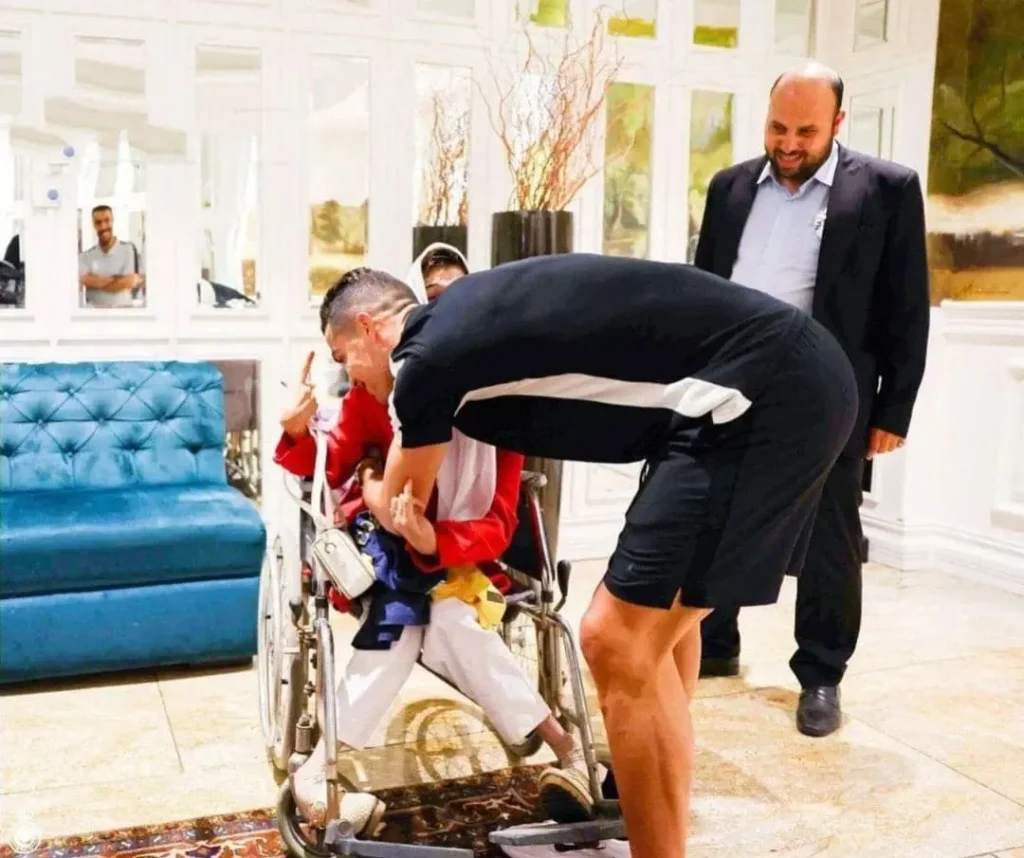 Ronaldo could be staring down 99 lashes as punishment for adultery in the form of touching a woman while in a relationship. The footballer, who signed a 2 1/2-year deal with the Saudi Arabian club worth a reported $75 million per year, could be forgiven by a judge if "the acts are not punishable or Ronaldo shows remorse," according to Marca.
The Iranian Embassy in Madrid Debunks Sentencing
The Iranian embassy in Madrid has denied claims Cristiano Ronaldo has been sentenced to receive 99 lashes on charges of adultery. "We strongly deny the issuance of any sentence against any international athlete in Iran," a statement read. "It is of concern that the publication of such ill-founded news could cast a shadow over crimes against humanity and war crimes against the oppressed Palestinian nation. It should be noted that Cristiano Ronaldo traveled to Iran on September 18 and 19 to play in an official soccer match, and was very well received by the people and the authorities. His sincere and humane meeting with Fatemeh Hamami was also praised and admired by both the people and the country's sports authorities."
Ronaldo's Performance Remains Unaffected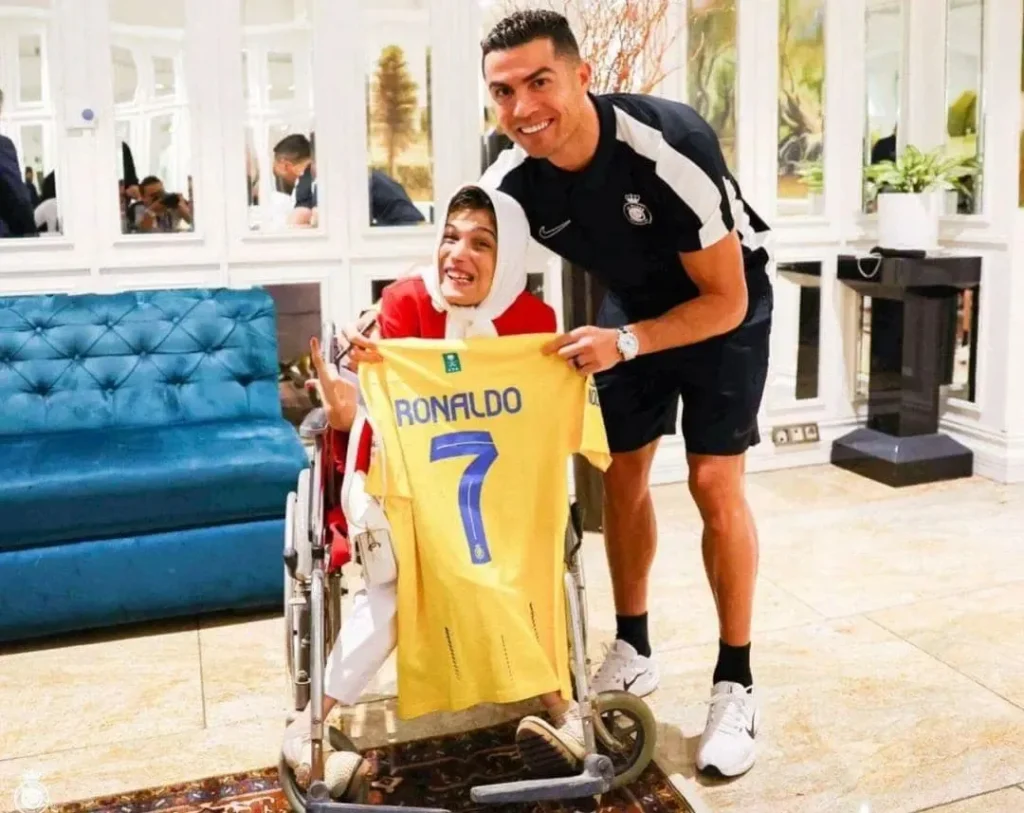 Despite the rumors and controversies surrounding him, Cristiano Ronaldo continues to excel on the football field. Currently playing in the Saudi Pro League for Al-Nassr, Ronaldo has showcased his exceptional skills, scoring 11 goals and providing 6 assists in just 8 matches. In response to speculation about his decline, Ronaldo has confidently stated that he still loves playing football and scoring goals.
Conclusion
In conclusion, the rumors surrounding Cristiano Ronaldo's alleged punishment of 99 lashes in Iran have been debunked by the Iranian embassy in Spain. The incident, which involved an innocent gesture of appreciation towards an Iranian painter, was misinterpreted and led to false accusations against the soccer star. Notably, responsible journalism plays a vital role in ensuring the dissemination of truthful and verified news and protecting the reputations of individuals involved.
Read Next