Entertainment
BTS's Jungkook, TXT Win At 2023 MTV EMAs
BTS Jungkook won both Best Song and Best K-Pop, while TXT won this year's award for Best Push Artist.
BTS's Jungkook and TXT stole the spotlight at the 2023 MTV Europe Music Awards (EMAs). Jungkook, the golden maknae of BTS, secured two wins at the EMAs: his debut hit "Seven" took home the award for Best Song, while he also won the coveted Best K-pop award. Not to be outdone, TXT, BTS's labelmates and a rising force in the K-pop scene, clinched the Best Push Artist award at the EMAs. TXT has been making waves with their albums and title tracks, wowing fans with their heartfelt songs.
Notably, Jungkook won both Best Song and Best K-Pop for his smash hit "Seven" (featuring Latto), while TXT won this year's award for Best Push Artist.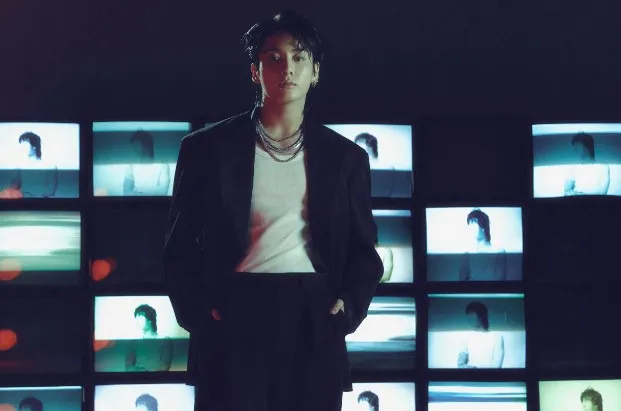 The success of both Jungkook and TXT at the EMAs showcases the ability of Korean artists to transcend borders and connect with fans worldwide. The support of their dedicated fanbases, known as the Army and MOA, respectively, played a crucial role in securing these wins. Meanwhile, Jungkook's solo debut has been nothing short of phenomenal. With "Seven," he proved his ability to create a powerful and emotionally resonant song that resonates with listeners on a deep level.
TXT, on the other hand, continues to make its mark with its unique blend of music and performance. Their albums, filled with relatable lyrics, have struck a chord with fans of all ages. The Best Push Artist win at the EMAs is a testament to their growing popularity and the impact they have made in a relatively short period of time. However, the 2023 MTV EMAs saw a star-studded lineup of winners, including global icons like Taylor Swift, Billie Eilish, and Nicki Minaj.
On the other hand, in the midst of these triumphs, there's a new development that has sent ripples of joy throughout the global BTS fandom. Jungkook has ignited fervent speculation about a potential solo world tour, titled "JK WORLD TOUR." The spark of this speculation was launched by none other than Tanu Muino, the Ukrainian director behind Jungkook's "Standing Next to You" music video. While the details of the upcoming tour remain shrouded in mystery, fans await an official confirmation and announcement, hoping to see Jungkook on a global stage.
Check out the full list of award winners below:
Best Afrobeats: Rema
Best Alternative: Lana Del Rey
Best Artist: Taylor Swift
Best Collaboration: KAROL G and Shakira – 'TQG'
Best Electronic: David Guetta
Best Hip Hop: Nicki Minaj
Best K-Pop: Jung Kook
Best Latin: Anitta
Best Live: Taylor Swift
Best New: Peso Pluma
Best Pop: Billie Eilish
Best Push: Tomorrow X Together
Best R&B: Chris Brown
Best Rock: Maneskin
Best Song: Jung Kook Featuring Latto – 'Seven'
Best Video: Taylor Swift – 'Anti-Hero'
Read Next