Beauty
Brittany Hockley Has Fans Compare Her Derriere To Kim Kardashian After She Flaunts Bikini Body
Brittany Hockley sent temperatures soaring as she showed off her peachy derriere.
The Life Uncut host sent jaws dropping as she showed off her sensational bikini body on Instagram. In the photos, Brittany Hockley also showed off her toned curves and shapely derriere in a skimpy swimsuit while on vacation with her soccer player boyfriend Ben Siegrist.
The derriere display photos come as Brittany Hockley says her biggest fear is that she'll never have children and a family of her own.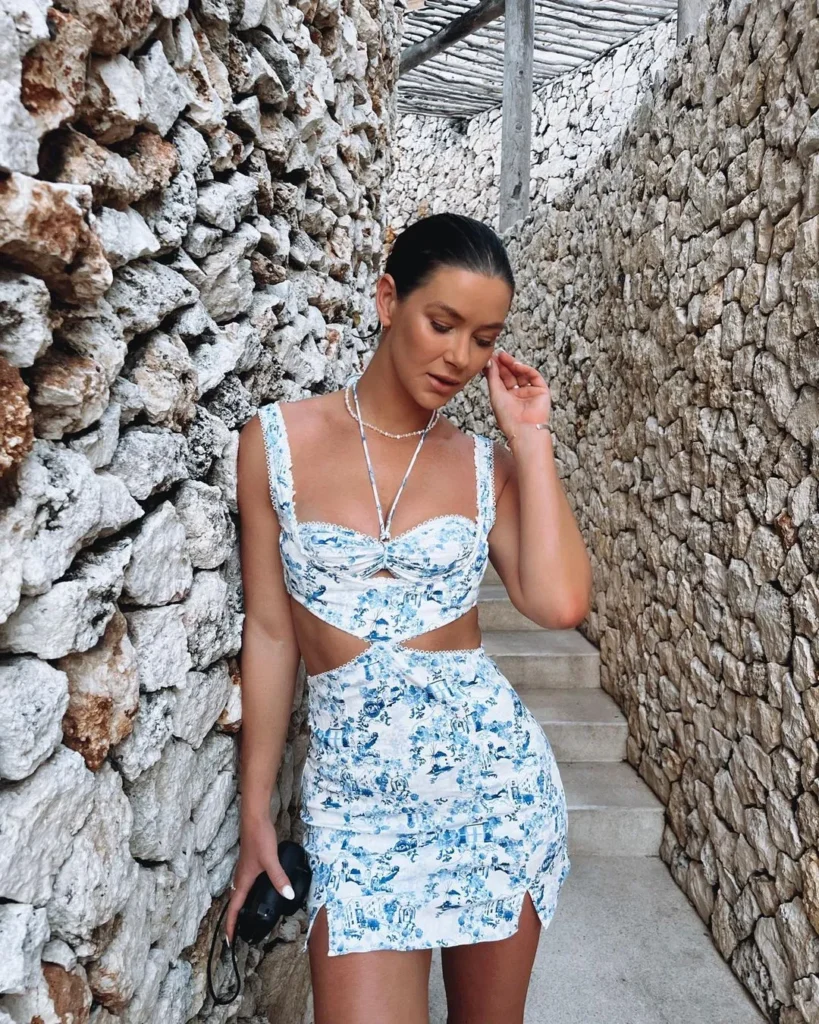 '[My darkest thought is] you are never going to be a mum,' she admitted on her podcast. The former Bachelor star recently gave fans an update on her fertility journey after announcing in 2021 that she was getting her eggs frozen. Just last month, the podcaster posted a photo to Instagram of her pulling up her shirt to expose her bare stomach.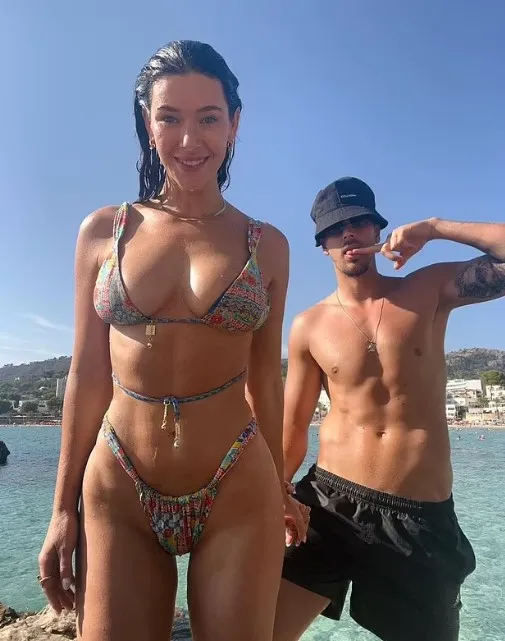 As with the vacation photos, Brittany, 36, treated her fans to sizzling snaps which earned comparisons to Kim Kardashian, thanks to her peachy derriere.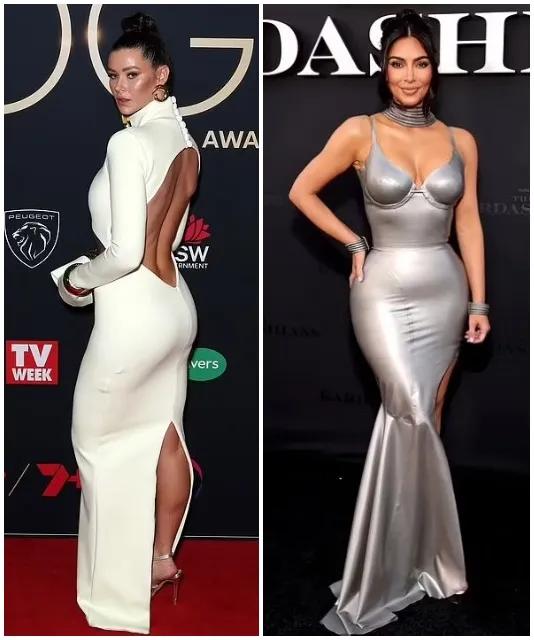 'Seriously what is your workout routine?! You are fire,' gushed one. Another said of Britany, who is one of Australia's most successful podcasters and media personalities, 'Second photo, I thought you were Kimmy K!!' 'You look smoking,' wrote another, while one exclaimed, 'That booty!' Alongside the post of baring her tummy, Brittany had written, 'Egg retrieval was yesterday.'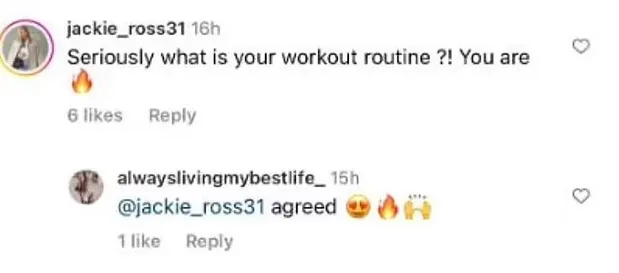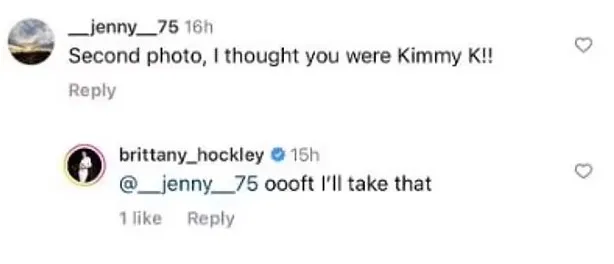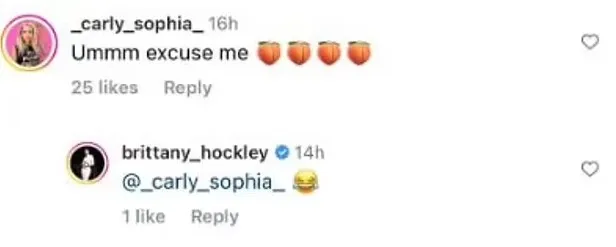 She added, 'I am very sore and so swollen. So tight I feel like if you put a pin in me I might burst. Aware this isn't everyone's experience, but it's mine. Last time was like this too. Tomorrow, I should be on my way back to normal.' Brittany, whose shapely derriere is gushed after also wrote that she missed her Swiss footballer BF Siegrist, posting a screenshot of a video call she had with him and writing, 'Those long-distance vibes.'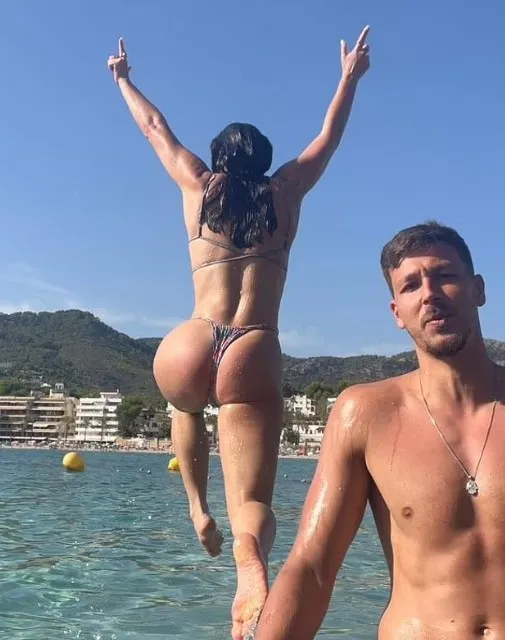 However, Brittany and Siegrist went official on Instagram in January. The reality TV star confirmed she was happily in love with the Swiss footballer as she shared a video montage of them spending time together in Paris and Scotland. Reportedly, the pair met in November on the celebrity dating app Raya, and at the time, the goalkeeper's soccer team, the Glasgow-based Celtic FC was playing in Australia against Sydney FC.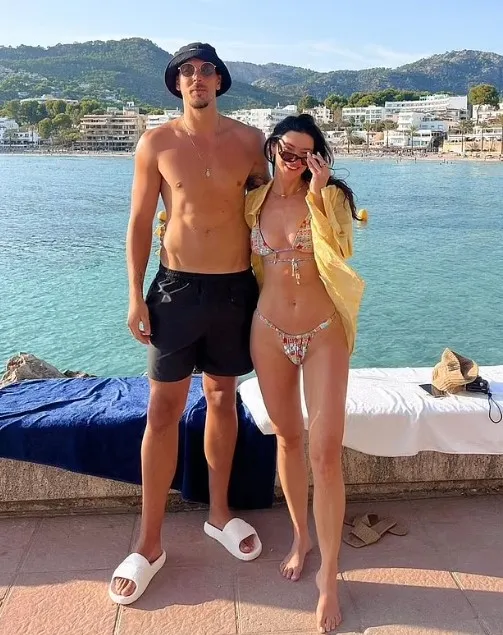 Read Next