Celebrity
Bradley Cooper, Irina Shayk's Daughter is Taylor Swift For Halloween
Bradley Cooper and Irina Shayk's daughter was mini Taylor Swift for Halloween.
Bradley Cooper and Irina Shayk's daughter, Lea, took Halloween by storm as she dressed up as pop star Taylor Swift while her parents opted for a Rocket Raccoon-themed outfit. The family enjoyed a fun-filled evening of trick-or-treating in New York City. Particularly, Lea sported a black fedora hat, black shorts, loafers, and an oversized white tee that read, "Who's Taylor Swift anyway? Ew." The look was inspired by the pop star's music video for "22" from her 2012 album, "Red."
Bradley Cooper and Shayk, for their part, rocked nearly identical Rocket Raccoon costumes from "Guardians of the Galaxy."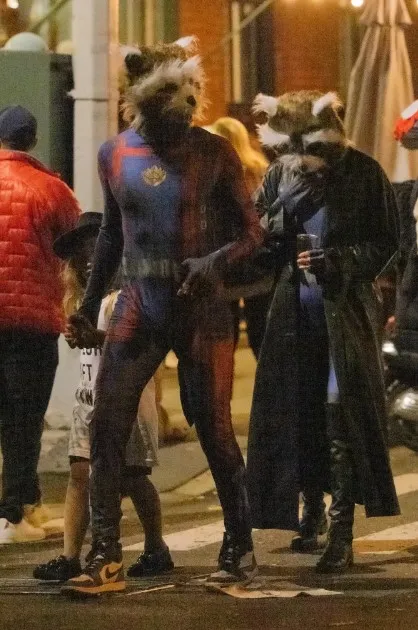 Lea's decision to dress up as Taylor Swift is undoubtedly a testament to the singer's impact on popular culture. Swift's music has resonated with people of all ages, and it's no surprise that even young children like Lea are drawn to her talent and persona. Halloween provides the perfect opportunity for kids to express themselves, and Lea's choice showcases her love for music and creativity. It's refreshing to see celebrities like Bradley Cooper and Shayk engaging in family activities, reminding us that they are just like any other parents, cherishing the joy of celebrating Halloween with their child.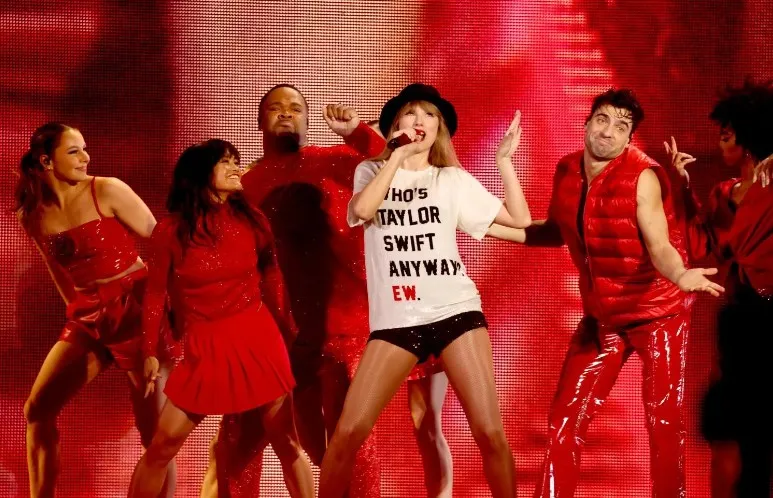 Per PageSix, the exes who welcomed Leah in 2017 a year after they started dating have maintained an amicable co-parenting relationship since breaking up in 2019. Back in August, they had been spotted enjoying an Italian vacation together, where the model sunbathed topless. But then, Cooper, 48, and Shayk, 37, have both dated other people since their split. The Sports Illustrated Swimsuit model recently had a short fling with NFL star Tom Brady, while the "Hangover" star has been linked to Gigi Hadid in recent weeks after the pair were spotted grabbing dinner at an NYC restaurant.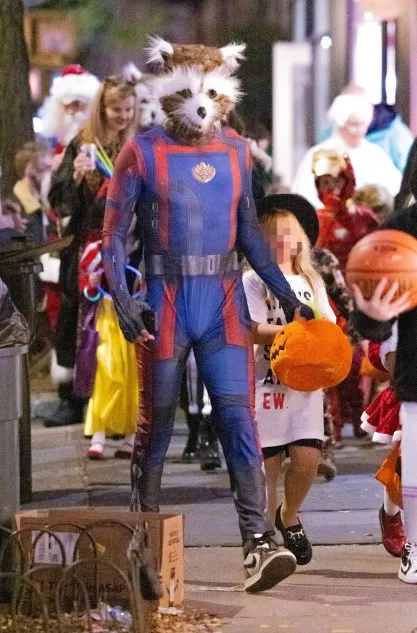 Nonetheless, an insider exclusively told the publication last week that Shayk is "not happy" about the budding relationship between Bradley Cooper and Gigi. "Irina is not happy with Bradley for dating another supermodel, but one who is younger," the source said. "It took her by surprise." The insider added that the Russian beauty has been getting extra dolled up for paparazzi photos to show Cooper what he's missing. "She's saying, 'Look, baby, I'm still hot,'" the source shared while insisting, "They are co-parents and that's that. They are best friends."
Read Next