Entertainment
As Blackpink Reportedly Heads For Split Here's What To Know About The Group
With every new release, Blackpink's following on social media keeps growing.
Blackpink, also known as BLΛƆKPIИK, has taken the world by storm with its music, performances, and talent. Blackpink is comprised of four members: Jisoo, Jennie, Rosé, and Lisa, and they've become one of the biggest girl groups in the history of K-pop. In this article, we will delve into the journey of the group, their rise to fame, and their impact on the global music industry.
Table of Contents
Profile
| | |
| --- | --- |
| Origin | Seoul, South Korea |
| Debut Album | Square One |
| Debut Song | "Whistle" and "Boobbayah" |
| Genres | K-pop, EDM, hip-hop, and trap |
| Years Active | 2016 – Present |
| Labels | YGYGEXInterscope |
| Associated acts | YG Family |
| Members | Jisoo, Jennie, Rosé, and Lisa |
Lisa, Jennie, and Jisoo To Leave YG Entertainment
According to recent reports from Koreaboo, Lisa, Jennie, and Jisoo have opted to part ways with YG Entertainment, leaving Rose as the sole member remaining with the agency. On September 21, 2023, the South Korean media outlet Sports Seoul, revealed that Rose has officially extended her contract with YG Entertainment, while the other members are in the process of finalizing agreements with different labels. YG Entertainment is currently engaged in negotiations with these members, actively pursuing the goal of reuniting Blackpink. In their renewed contract, there are discussions about promoting Blackpink as a group for six months each year. However, regarding the contract renewal with Blackpink, YG Entertainment has stated: "Nothing has been definitively decided yet. Negotiations are still ongoing."
Lisa To Sign With American Agency
According to reports from Koreaboo, Lisa is on the verge of signing a contract with an American agency that presents her with several enticing opportunities. Under this contract, Lisa will gain full copyright control over her own songs, and she will also have the opportunity to venture into various other media domains such as videos, content creation, fashion, and more. The reported value of this American contract is approximately USD 38 million.
Background of the Group:
The Formation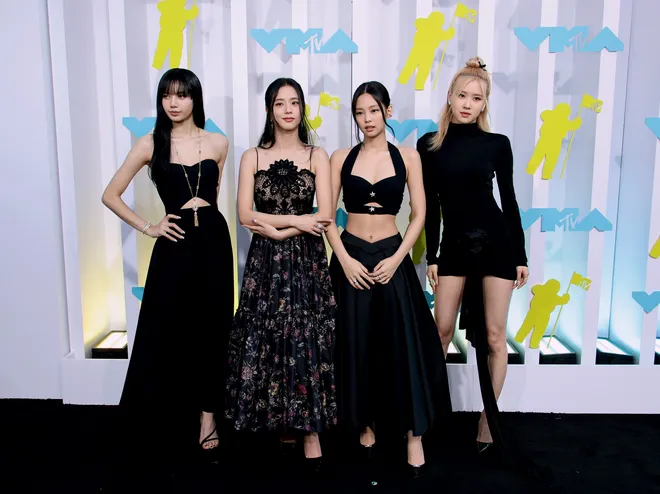 Blackpink was formed by YG Entertainment, one of the most popular entertainment agencies in South Korea. The group made their debut in August 2016 with their single album "Square One," which featured the chart-topping songs "Whistle" and "Boombayah."
The Meaning Behind the Name
The name holds a special significance. It represents the duality of the group – the combination of toughness (represented by the color black) and femininity (represented by the color pink). YG Entertainment stated that the name reflects the group's mission to challenge conventional notions of beauty and emphasize the importance of talent and individuality.
How many members are in Blackpink?
There are four members in the group:
Jennie (full name: Jennie Kim) was born on January 16, 1996, in Seoul, South Korea.
Jisoo (full name: Kim Ji-soo) was born on January 3, 1995, in Gunpo, South Korea.
Lisa (Full name: Lalisa Manobal [also spelled Manoban]) was born in March 1997 in Buriram, Thailand.
Rosé (full name: Roseanne Park, Korean name: Park Chae-young) was born Feb. 11, 1997, in Auckland, New Zealand.
Originally, Blackpink was supposed to debut with nine members, but this was later changed.
What are Blackpink fans called?
The name for fans is "Blink." The name derives from Blackpink. The "BL" comes from black and the "INK" from pink.
Unique Style and Image
One of the key factors that sets the group apart from other K-pop groups is their distinct style and image. Each member brings her own unique personality and charm to the group, creating a perfect blend of talent and charisma. With their striking visuals, powerful performances, and stage presence, they have become synonymous with the term "girl crush."
Record-Breaking Achievements
The group's success knows no bounds. They have achieved numerous record-breaking feats throughout their careers. Their music videos consistently garner hundreds of millions and even billions of views on YouTube, making them one of the most-watched K-pop acts on the platform. In addition, Blackpink has collaborated with renowned international artists such as Lady Gaga, Dua Lipa, and Selena Gomez, further solidifying their global presence.
Awards
Over the course of their career, the group has received numerous awards and accolades. These include several People's Choice Awards, a Teen Choice Award, an MTV Video Music Award, multiple Gaon Chart Music Awards, Golden Disc Awards, Melon Music Awards, and Mnet Asian Music Awards. They also hold several Guinness World Records.
Discography
The group has an impressive discography that includes several hit singles and albums. Some of their notable works include The Album, Blackpink in Your Area, Square One, Square Two, Square Up, and the Kill This Love EP. Their songs "How You Like That" and "Ddu-Du Ddu-Du" have become global anthems.
Movies Debut
In addition to their music career, the group has also ventured into the world of television and film. They have appeared in several television shows, including Blackpink House, YG Future Strategy Office, and Blackpink X Star Road. They also starred in a Netflix documentary titled Blackpink: Light Up the Sky.
Social Media Handles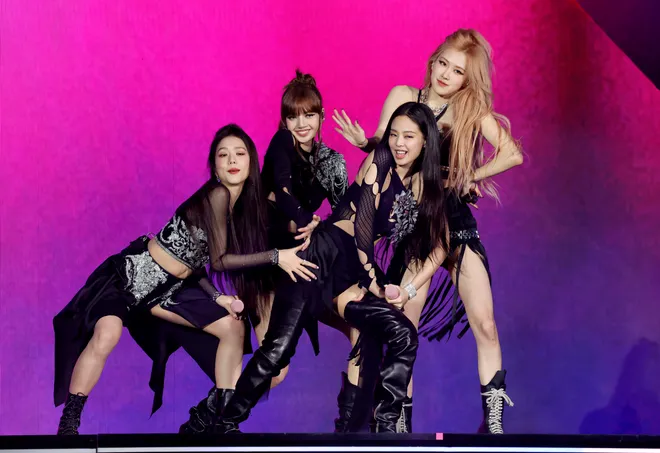 The group has a huge following on various social media platforms, including Facebook, Instagram, YouTube, and Twitter.
Blackpink's Twitter: @BLACKPINK
Impact on the Fashion and Beauty Industry
Their influence extends beyond the music industry. They have become trendsetters in the world of fashion and beauty, with their stylish outfits inspiring fans around the globe. Each member has her own distinct fashion sense, which has resulted in collaborations with major fashion brands and appearances at prestigious fashion events. Moreover, their flawless makeup looks and skincare routines have made them beauty icons, with fans eager to replicate their glamorous looks.
History as Coachella headliners
Blackpink achieved a historic milestone as they became the inaugural Korean act to lead the lineup at Coachella. This announcement came in 2023, when it was confirmed that Blackpink would be gracing the festival's stage. Joining the ranks of headliners such as Bad Bunny and Frank Ocean, Blackpink was one of the three primary acts headlining the renowned two-weekend festival. The event unfolded on April 14 through 16 and April 21 through 23, captivating audiences at the Empire Polo Club in Indio, California. Remarkably, this marked Blackpink's second appearance at Coachella. Their initial performance in 2019 was also historic, as it designated them as the first female K-pop idol group to ever take the stage at this illustrious festival.
Philanthropy and Advocacy
Despite their immense success, Blackpink remains grounded and committed to making a positive impact on society. They have actively participated in various philanthropic endeavors, including donations to support low-income households and victims of natural disasters. Moreover, Blackpink has used their platform to raise awareness about important social issues, such as climate change, encouraging their fans to join them in their efforts to make a difference.
Future Projects As A Team and Solo Plans
As Blackpink continues to dominate the music industry, fans eagerly anticipate their future projects and solo endeavors. Each member has showcased their individual talents through solo projects, with Jennie, Rosé, and Lisa releasing their own solo music and Jisoo venturing into acting.
Conclusion
Blackpink's rise to stardom has been nothing short of extraordinary. As Blackpink continues to push boundaries and break records, its influence on the music industry and popular culture will undoubtedly endure for years to come. With their unique style, powerful performances, and infectious music, Blackpink has solidified its status as the biggest girl group in the world of K-pop.
FAQs
Who are the members of Blackpink?
Blackpink consists of four members: Jisoo, Jennie, Rosé, and Lisa.
When did Blackpink make their debut?
Blackpink made their debut in August 2016 with their single album "Square One," which included hit songs like "Whistle" and "Boombayah."
What does the name "Blackpink" signify?
The name "Blackpink" represents the duality of the group, combining toughness (black) and femininity (pink). It reflects their mission to challenge conventional beauty standards and emphasize talent and individuality.
What philanthropic endeavors has Blackpink been involved in?
Blackpink has actively participated in philanthropic endeavors, including donations to support low-income households and disaster victims. They have also raised awareness about social issues like climate change.
What solo endeavors have Blackpink members pursued?
Blackpink members have embarked on solo projects. Jennie, Rosé, and Lisa have released solo music, and Jisoo has ventured into acting.
Read Next