Entertainment
5 Best Movies To Stream on Amazon Prime Video Right Now
It's a lot to sift through, so we've picked the best to stream on Amazon Prime right now.
So, here's the scoop: Amazon Prime Video has a whole bunch of new movies this month. We're talking about everything from classic hits to some newer releases, and we know it can be a bit overwhelming to pick what to watch. But we've done the homework for you and rounded up the top five movies with a 90% or higher score on Rotten Tomatoes. First up, we've got "All the President's Men" from 1976. This movie is all about the intense Washington Post investigation that led to the resignation of President Richard Nixon.
All the President's Men from 1976, available on Amazon Prime Video, is a gripping political drama with performances from Dustin Hoffman and Robert Redford, and it's got a solid 94% on Rotten Tomatoes.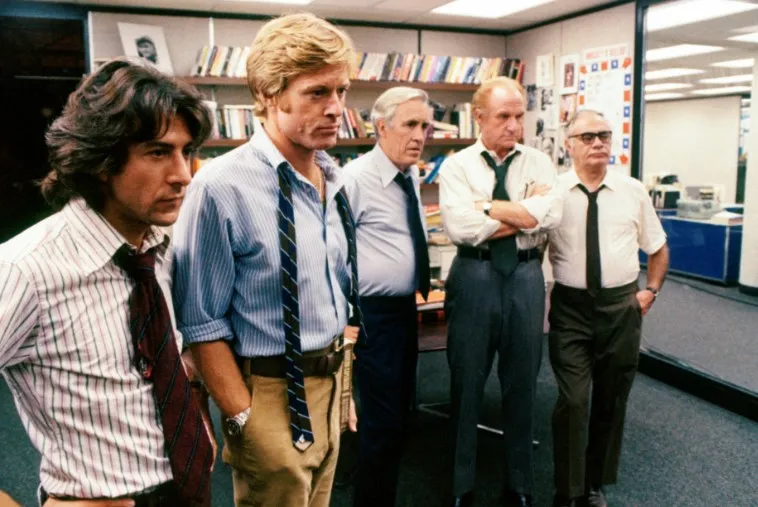 Next in line on Amazon Prime is the timeless classic "How to Train Your Dragon" from 2010. This animated adventure, set in a Viking village, follows the story of a young boy and his dragon. With charming animation and a narrative, it's no wonder it scored a solid 99% on Rotten Tomatoes. Then, we've got the ultimate dino blockbuster, "Jurassic Park," from 1993. Steven Spielberg's masterpiece takes you on an adventure as dinosaurs run amok in a wildlife park. It's a true cinematic gem with a 91% Rotten Tomatoes score.
Moving on, we've got "Raging Bull" from 1980, a sports drama that's a real knockout. This Martin Scorsese classic delves into the turbulent life of a middleweight boxer, played by the iconic Robert De Niro. Last but not least on the best movies to stream on Amazon Prime right now, we have "What's Eating Gilbert Grape?" from 1994. This emotionally impactful drama features an all-star cast, including Leonardo DiCaprio and Johnny Depp. It's a heartfelt coming-of-age story that's sure to tug at your heartstrings, and it's got a solid 90% on Rotten Tomatoes.
Read Next