Entertainment
Andor Season 2: Release Date And What To Know
Andor Season 2 is coming out in 2024.
We all remember that epic Darth Vader scene from Rogue One, right? It was a moment that sent chills down our spines. But hold on a second: could that very scene pose a threat in Andor Season 2? Andor's first season was a hit, no doubt about that. The show wowed us with its fresh take on the Star Wars universe and some seriously emotional performances. But here's the thing: there's a storytelling decision that made the first season stand out.
Notably, Andor Season 2 is coming out in 2024.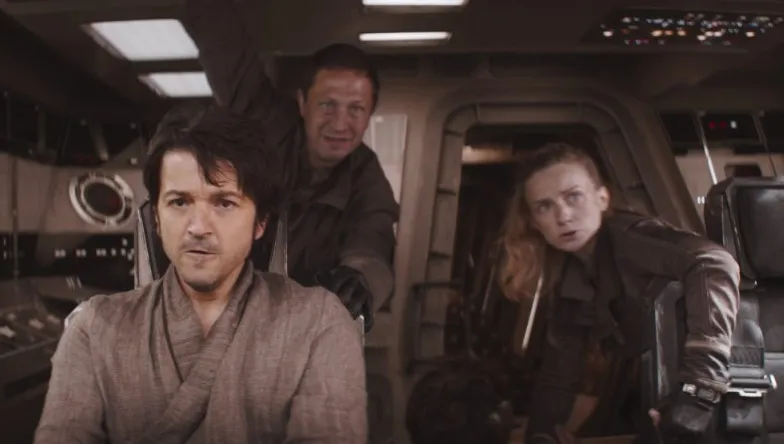 If the second season leans too heavily on the success of Rogue One, it might lose that special spark that made us fall in love with it in the first place. We've seen this happen before in the Star Wars realm. The sequel trilogy started off strong, but later films left fans divided. And let's not forget The Mandalorian, which started with a bang but lost some of its magic as it went on. Andor season 2 has the potential to be one of the best Star Wars stories ever, but it needs to steer clear of repeating what made Rogue One a hit.
We all know that Darth Vader's scene in Rogue One was iconic. It's etched in our memories as one of the most epic moments in Star Wars history. But here's the deal: Andor season 1 succeeded because it didn't rely on cameos and fan service to carry the story. Instead, it introduced us to new characters who held their own alongside the familiar faces. For sure, Andor season 2 will naturally tie into the events of Rogue One, so it makes sense for some characters to make a comeback. But let's not get carried away with bringing back big names like Vader or Emperor Palpatine.
The thing is, Andor has proven itself with top-notch filmmaking, compelling writing, and characters that tug at our heartstrings. It doesn't need to rely on the nostalgia of iconic characters to draw in crowds. It's fine for Andor season 2 to give a nod to characters like Vader and Palpatine since they're the big players in the Empire. But what truly matters is to keep the focus on the characters who are pivotal to the story. When Vader made his cameo in Rogue One, it made perfect sense because it seamlessly led into A New Hope. And that's the kind of seamless integration Andor season 2 should strive for. So, as Andor season 2 gears up to continue Cassian Andor's story, it's crucial to bring back characters like K-2SO and General Draven. What do you think?
Full cast list for Andor Season 2:
Diego Luna as Cassian Andor
Genevieve O'Reilly as Mon Mothma
Stellan Skarsgård as Luthen Rael
Denise Gough as Dedra Meero
Kyle Soller as Syril Karn
Forest Whitaker as Saw Gerrera
Alan Tudyk as K-2SO
Adria Arjona as Bix Caleen
Faye Marsay as Vel Sartha
Varada Sethu as Cinta Kaz
Elizabeth Dulau as Kleya Marki
Anton Lesser as Major Partagaz
Duncan Pow as Ruescott Melshi
Benjamin Bratt – role unknown
FAQs
Why should Andor season 2 avoid repeating the Darth Vader scene from Rogue One?
While the Darth Vader scene was undeniably incredible, Andor's success in its first season stemmed from its focus on new characters and compelling storytelling. By avoiding overly relying on fan service, Andor season 2 can maintain its unique identity.
Can Andor season 2 still reference iconic characters like Vader and Palpatine?
Absolutely! It's okay for Andor season 2 to nod to these iconic characters, given their significance in the Star Wars universe. However, the key is to strike a balance and ensure that the focus remains on the central characters and the story's progression.
Read Next