When scandal strikes, it's hard to imagine a way back into the limelight. But for Amy Robach and T.J. Holmes, their exit from ABC News was just the beginning of a new chapter. The former hosts of "GMA3" have now inked a podcast deal with iHeart Media. After being embroiled in an affair scandal that rocked the news industry, Amy Robach and T.J. Holmes found themselves at a crossroads. But instead of fading into obscurity, they decided to take control of their narrative and share their experiences with the world.
According to iHeartMedia, Amy Robach and T.J. Holmes will "explore meaningful conversations about current events, pop culture, and everything in between in their podcast.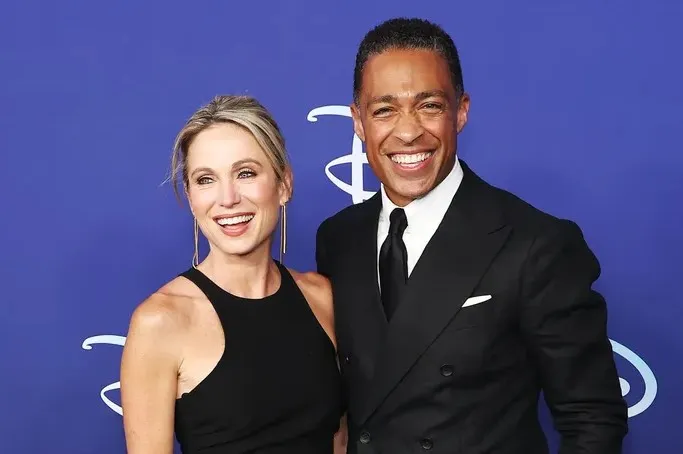 A press release, per PEOPLE, noted that this will be "the first time Robach and Holmes speak publicly since their own names became a part of the headlines" and that "nothing is off limits." More Interestingly, Amy Robach and T.J. Holmes are now "Instagram official." This means that they have made their relationship public on the popular social media platform. It's a bold move that shows their willingness to embrace transparency and authenticity. By sharing their personal lives with their followers, they are inviting them into their journey of redemption and growth.
Notably, Robach, who joined ABC News in 2012, and Holmes, who joined in 2014, started hosting GMA3 together in 2020. They made headlines in November 2022 when they were pictured holding hands while they were still married to their respective spouses. The co-anchors were temporarily taken off the air the following month amid an internal investigation, with the network officially cutting ties with them in January. So, what's the podcast deal all about?
Amy Robach and T.J. Holmes have joined forces with iHeart Media, a leading podcasting platform. This partnership will allow them to reach a wide audience and share their story in an intimate and authentic way. Listeners can expect candid conversations, personal reflections, and perhaps even some behind-the-scenes The podcast will undoubtedly be a riveting listen, as Amy Robach and T.J. Holmes peel back the layers and give us a glimpse into their lives. We will hear their side of the story, their thoughts and emotions, and how they have navigated the aftermath of the affair scandal.
It's no doubt a chance for them to reclaim their narrative and show the world that they are more than the headlines that once defined them. As we await the launch of their podcast, one thing is clear: Amy Robach and T.J. Holmes are determined to turn their adversity into an opportunity for growth and transformation. They have chosen to confront their mistakes head-on and share the lessons they have learned along the way. It's a brave move that deserves recognition and support. Robach and Holmes even shared the news in a joint Instagram post with the caption, "How's this for Instagram official?" and the hashtag #silentnomore.
FAQs
Why did Amy Robach and T.J. Holmes leave ABC News?
Amy Robach and T.J. Holmes left ABC News following an affair scandal, which led to their exit from the show "GMA3."
What is the podcast deal between Amy Robach, T.J. Holmes, and iHeart Media?
Amy Robach and T.J. Holmes have signed a podcast deal with iHeart Media, where they will discuss their experiences and speak publicly for the first time since the affair scandal.
Why are Amy Robach and T.J. Holmes "Instagram official"?
Amy Robach and T.J. Holmes are now "Instagram official," meaning they have publicly acknowledged their relationship on the social media platform.
Read Next